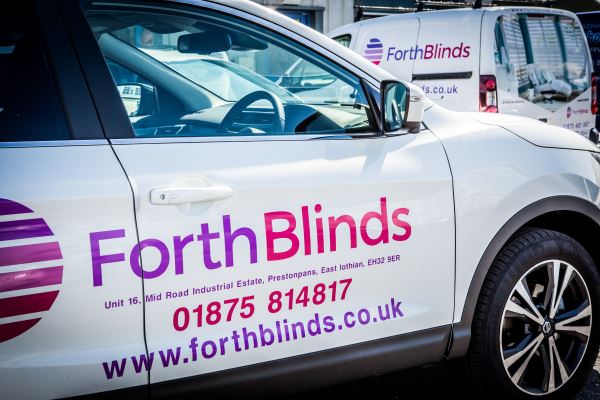 Forth Blinds, based in Pestonpans, near Edinburgh, began trading early in 2015 following a serious factory fire which forced Sunrite Blinds Ltd into Administration.

The partners of Forth Blinds, Colin Mercer and Philip O'Brien, who both worked at Sunrite, have 35 years combined experience measuring and fitting quality blinds.

There is no shape, size or style of window we haven't tackled over the years! Forth Blinds supply to schools, hospitals, offices, shops, care homes, government departments, student accommodation, historic buildings, houses, flats and conservatories.

We always go that extra mile and get a buzz when faced with difficult and awkward projects that other companies walk away from! We'll never give false promises regarding timescales and completion deadlines either! From us, you can expect FREE helpful advice, no high pressure selling and a full 5 YEAR NO QUIBBLE GUARANTEE on most products.