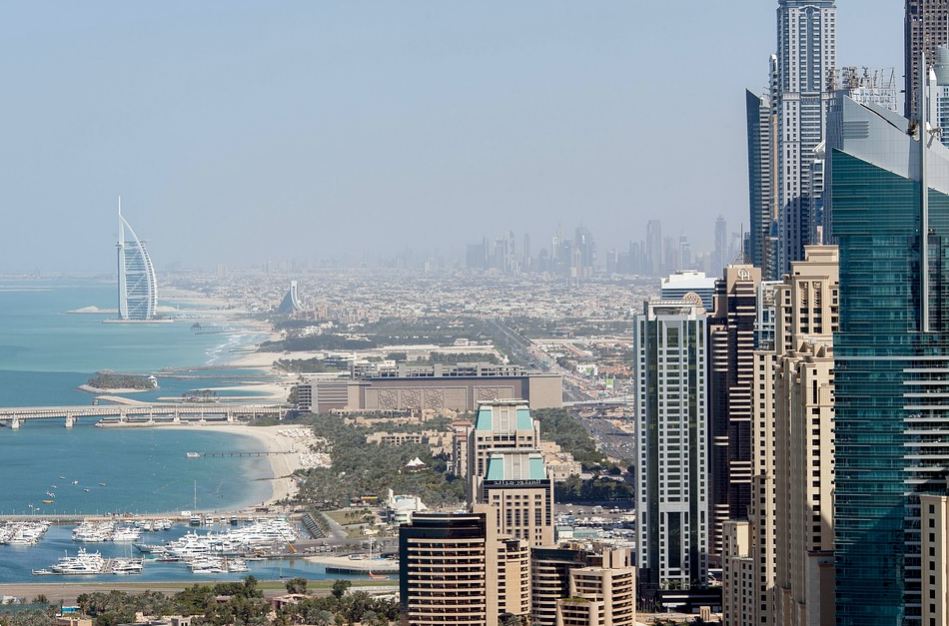 Dubai, one of the seven United Arab Emirates, is considered to be one of the desirable real estate opportunities in the world.
Dubai is the fastest-growing city in the world, one-third of the cranes in the world are currently being used to build in Dubai. Dubai has also been rated by Interpol as one of the safest countries to live, which many may find hard to believe from what they have heard about the Middle East.
Fortunately, none of that applies to Dubai. This little country strategically located at the crossroads of Europe, Asia, Africa, and the Middle East is fast becoming the premier vacation and tourism destination of the region.
Over the past decade, the number of visitors to Dubai has grown from 1.08 million to 5.4 million, representing a growth rate of 16% per year. This rate of 16% is 3 times the world tourism growth rate for the same time period.
More astonishing is that the past 5 years alone have supplied a 54% growth rate. Over 4.3 Million tourists visited Dubai in 2006 and this figure is expected to grow to an excess of 6.0 million by 2010, forecasting 200,000 visitors a day.
It is also estimated that it will take 6-10 years for the supply of hotels to catch up with demand. This is surprising considering there is currently an estimated 80 billion in real estate projects underway.
Dubai property is currently one of the hottest investments on the planet! A recent report claims that fully one-third of all of the cranes on earth are currently in Dubai – that's a lot of Growth. And there's a reason. Dubai offers a welcoming climate, a rich tradition of hospitality, and pure luxury!
Another component driving Dubai property rental is high hotel prices and huge corporate and holiday rental demand for short stay or short-term rental options.
Many Dubai investors are finding that short stay renting produces much higher than average returns and given average hotel rates of 232 US per night the demand is pushed to find alternatives.
The Dubai property and real estate market, UAE is a rapidly expanding business. Investors can expect almost 30% or more return on any property in Dubai. Dubai is one of the few Arabian states open to the West in terms of culture and social integration and security in terms of political and economic environments.
The Dubai property market is growing and anyone who invests in property in Dubai will see a rapid turnover in their investment.
Some of the most popular property in Dubai projects include:
The Walk
Jumeirah Beach Residence
Business Bay
The Executive Towers
Vision Tower
Bay Avenue
The Villa
We can clearly see that Dubai, UAE is creating a real estate and property boom that will tickle the fantasy of most people. It is creating regions within its borders that are representative of the world. Whether you want to buy, sell, or invest in property in Dubai the return rate is excellent.