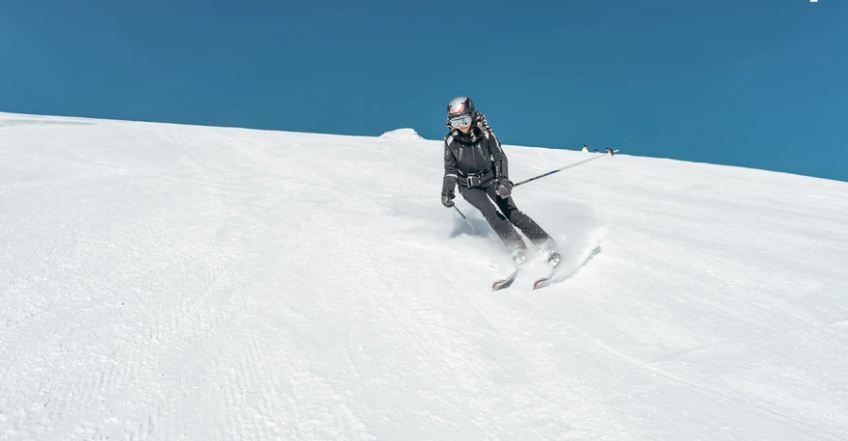 Thanks to advances made in ski equipment, the process of choosing the right skis for you can become quite overwhelming.
When it comes to selecting the right skis, everything matter from your gender to your skill level to the type of skiing that you plan to do.
When selecting skis, first determine which brands of skis you are most interested in. You can determine this by reading customer reviews of the various brands on the Internet.
These can easily be found by doing a search for the specific brand that you want information in using a search engine, such as Google, and adding the word reviews to the brand name.
Once you know what brand of ski you are interested in, the next thing to determine is what type of skiing you will be doing.
Different types of skiing require different types of skis.
There are different shaped skis for racing, for downhill skiing, for cross country skiing, and for other types of skiing as well. Make sure you get the right ski for the job.
The type of snow that you will be skiing on also matters. Determine whether you will be skiing on powder, groomed powder, or packed powder before buying your skis.
The length of the ski that you need is determined by your weight, and the surface area of the ski. Ideally, the length of ski, based on weight, should be as follows:
Less than 110 lbs 140cm
110 124 lbs 145cm
125 137 lbs 150cm
138 149 lbs 155cm
150 164 lbs 160cm
165 179 lbs 165cm
180 or more lbs 170cm
Additionally, if you are an advanced skier, you should add 5cm to the recommendation above, and if you are an expert skier, you should add an additional
10cm to the recommendation.
The shape of the ski is the next consideration. The shape refers to the cut of the side of the ski. Again, the type of skiing you will be doing will determine what shape will work best for you.
The shape of the ski will have a large impact on how fast you can turn, and different shapes are used for different types of skiing.
The waist width of the ski is also an important consideration. Different waist widths work better in different types of snow.
There are now skis that are made specifically for women, which have a softer flex, making turns easier. However, many men have found that they prefer these women's skis as well, while many women find that they do not prefer these special skis at all.
Do not assume that you need a woman's ski just because you are a woman, or that you cant use a woman's ski just because you are a man.
For best results, make sure that you test the skis that you plan to purchase. Most ski shops will have demos for each type of ski that they offer, which will allow you to try out the skis before you buy. Make sure that you test them extensively to ensure that you are getting what you really want.