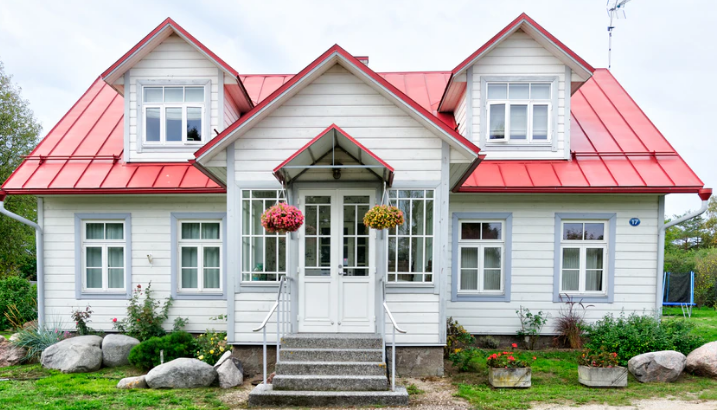 Homebuyers are getting choosier about the homes they'll buy. Since many areas are flooding the market with newly built homes buyers get accustomed to fancy showrooms and financing deals. This means tough competition to find a buyer that sees the potential in a home that needs a little work, without substantially lowering your asking price.

WHY CAN'T I GET A FAIR PRICE?

In many cases, buyers EXPECT your home to be in 'move-in' condition before parting with their money. They see new carpets and freshly painted walls in showrooms and are judging your home with the same measuring stick. What does that do?

It changes what people are willing to pay. You receive offers subject to negotiations – meaning YOU have more work to do before the sale takes place. Others may simply try to give you a ridiculously low offer if they buy 'as-is'.

If you have pressing circumstances that mean you can't do the work or can't afford the time it would take to have the work done you may take one of these offers, losing thousands of dollars of value just because it was the best offer on the table.

That's how the real estate market works unless you look for another option.

REAL ESTATE INVESTORS CAN TAKE OVER YOUR BURDEN

Real estate investors know the market you are selling in. They are not put off by stains on the carpets, fading paint, or any of the other typical wear and tear that comes with lived-in homes.

You can find real estate investors who will take on all of the hassles of cleaning and prepping your home for new buyers – all the while taking over your payments so YOU don't have to wait for the closing before moving on.

You save yourself the hassle of finding a buyer that's willing to give you a fair price for your home while also being relieved of the work involved to make it look what its worth. This can be very important when a move needs to be made right away but you simply don't have the time or ability to fix things up.

SHOULDN'T I USE A REALTOR?

Try to find a realtor that can sell your home ON THE DATE YOU CHOOSE, giving you a FAIR PRICE and doing the FIXING UP for you! All they can do is list your home to the market – the market will decide what they'll pay, not the realtor. Instead, you may be talked into doing the work yourself or lowering your price – not always an option.

Remember that an investor is a BUYER – you will not be paying them to list your property, they will be purchasing it from you or taking over the payments until a buyer is ready to purchase.
You will not pay commission fees and other usual closing costs – you just sell your home. Have your home evaluated and find out the process involved – it's easier than you think!