This category is for websites with Germany business, travel information, sports, health, news media, education and many more.
Site Listings

previous

«

1

»

next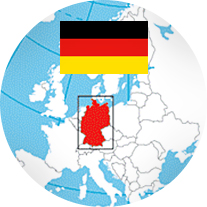 Germany is a country situated in the western part of Europe.

The capital city of the Federal Republic of Germany is Berlin.

The political structure followed in Germany is of Federal Parliamentary Constitutional Republic. In 1991 it became the part of the Euro zone. It is the 63rd largest country in the world.

The following states are found in Germany: Baden-Württemberg, Bayern, Berlin, Brandenburg, Bremen, Hamburg, Hessen, Mecklenburg-Vorpommern, Niedersachsen, Nordrhein-Westfalen, Rheinland-Pfalz, Saarland, Sachsen, Sachsen-Anhalt, Schleswig-Holstein and Thüringen.