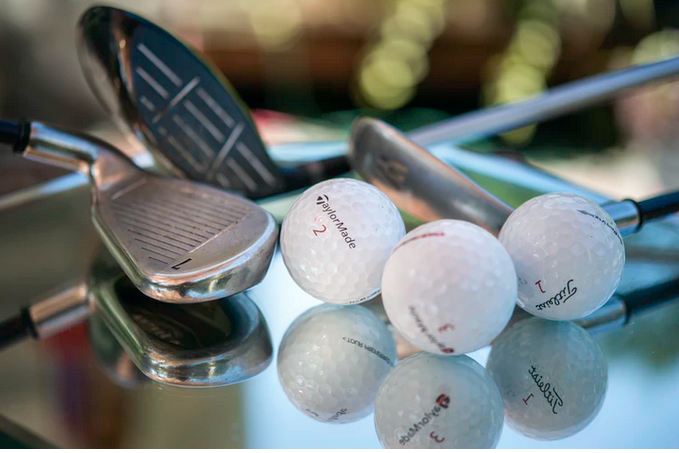 Christmas, Valentine's, Thanksgiving as well as Birthdays are occasions that call for some gifts. Not just ordinary gifts you could pick up out of the blue, mind you, but gifts which you would think about gifts that the recipients would surely love.
Gifts, after all, are meant to tell the recipient how special he is in our lives. If we give him a present that he is sure to enjoy, we'd be telling him how much he means to us, to the point that we went out of our way to pick up the perfect present for him.
This has made gift giving quite a difficult chore. Deciding on what gifts to send isn't really easy. Much thought is required in determining the passions of the recipient as well as the applicable items he may enjoy.
But if the recipient is a golfing enthusiast, our job would be easier, as there are a variety of special golfing items that any lover of the sport would truly savor.
Hence, here are some suggested presents you could offer a golfer.
– A box of Maxfli golf balls.
A golfer would always lose some balls in the fairways. This is a given. Giving him a box of the finest brand of balls in the market would be something that he would definitely appreciate.
Additionally, a box of Maxfli golf balls usually come with a free golfing cap, if you'd purchase a set through an authorized distributor.
– Check-Go putting gadget.
Whether in the fairways or in a makeshift green in the comforts of his own home, a putting gadget would make things very convenient for the practicing golfer.
No longer would he have to set the ball before every putt. The putting gadget would line up the balls for him automatically, and all he has to do is to concentrate on improving his stroke.
– Bushnell distance-to-flag scope.
This would allow the golfer to measure the yards between where he stands and the flag. This is a great tool for calculating any shot within the green.
– Fore Fingers finger protectors.
Handling the irons and hitting those shots can put so much strain on our delicate fingers. Finger protectors offer a great remedy for sensitive fingers that easily get strained or burned with a game of golf.
– A Golo dice game or an Ultimate Golf Trivia Game.
These are home games that would allow your recipient to live his passion for golf even when he is away from the fairways.
They would test his knowledge about the sport, its mechanics, its history, its personalities, and its techniques. They could be great instructional materials as well.
– Golf lessons on DVDs.
The problem with the sport of golf is that you could only enjoy the same while you're in the fairways.
Golf lessons in DVD format would give your recipient the chance to learn better techniques as well as some wonderful tips from circuit professionals without having to leave the comforts of his own home.
These would be great gifts, as the things he would get to learn can easily be practiced in the fairways once he gets the chance to play.
– A tee gallery.
Some golfers put a premium on the tees they use for those long drives. What better gift to give such an enthusiast than by offering him a tee gallery of a variety of ergonomically designed tees to improve his game?
– A golf cap and a golf shirt.
Golf is a game played with strict accordance to a set of etiquettes, and a dress code is one of these aspects. Giving the golf enthusiast some great apparel to wear in the fairways would prove to be a wonderful idea.