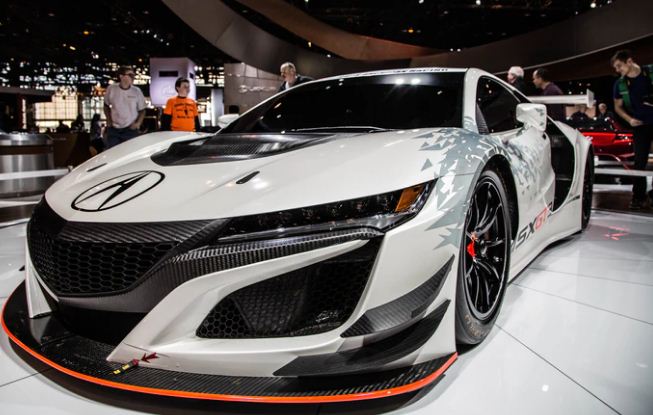 Acura: A Japanese car that broke into American markets
Acura is a much loved luxury automobile, popular in North America and Hong Kong for its reliability and quality. It is the first Japanese luxury car to enter a market outside Japan.
The other Japanese brands like Toyotas Lexus and Nissan's Infiniti came up only after Acura introduced its Legend, a V6-powered coupe, and its Integra with a 4-cylinder engine.
Acura car is being marketed by Honda since 1986 in the US, Canada, Mexico, and Hong Kong. Acura made headway in the overseas markets when it brought out NSX in 1989.
It was a two-door sports model with a 276-hp engine that was designed with meticulous care and offered reliability as a key selling point. It could compete well with cars like Ferrari and Porsche.
However, Acuras later models were not as imaginative or inspiring. The alphanumeric formula replacing the well-loved names again was considered bland.
For example, when the name Legend was replaced by 3.5RL buyers found the nomenclature quite lackluster and insipid.
Its 210-horsepower sluggish engine and unattractive styling became a negative point against the more trendy and prestigious BMW, Audi, and Lexus. The car lost its moorings in the market as it failed to change from its original 1989 trim.
Around 2000, Acura revitalized itself with the introduction of two new models: Acura3.2TL and MDX.
Acura 3.2TL was a chic version of sedan and combined sporting looks with luxury. It was brought out to compete with the Lexus ES300, Infiniti I30, and BMW 3-series.
Being low priced, it found favor with buyers.  As for the MDX, it became popular as a three-row crossover SUV based on the Honda Odyssey minivan.
It was a car-like SUV and was given top honors by Car and Driver in its first comparison test against seven other SUVs.
Other cars in Acura's line-up during this time included the 3.2 TL, 3.2 CL, RSX (formerly the Integra), and the supercar, the NSX.
The new TL came out in 2004. Its sharp, Italian styling backed by a 270-hp V6 engine with 6-speed manual transmission was highly coveted and led to a dramatic increase in sales for Acura.
The same year, Acura introduced the TSX as a cheaper alternative to the BMW 3-series. This model became the only 4-cylinder sedan in Acura's lineup, replacing the Integra sedan.
In 2005, Rl was introduced with a 300-hp V6, more exciting styling, and innovative Super Handling All-Wheel Drive (SH-AWD).
The future plans of Acura are to bring out by mid-2006 the RDX, a smaller SUV. And though the NSX has been discontinued at present, it would be redesigned and introduced as a new model sometime between 2007 and 2009.
The achievements of Acura have been quite spectacular. It has won several trophies and awards through the decades and now plans to spread its wings to China. The Acura also plans to enter the Japanese domestic market by 2008.
These are major challenges. Acura will have to use all its skills to make its presence felt in these markets.
.