Want to spend your next holiday at the most ideal beach possible? Bermuda is an Atlantic Ocean paradise that you won't want to miss. It offers beautiful beaches, clear water, and various resort-style services.
Visitors in search of some rays, R&R, excitement, and cultural immersion can find it all and more in this tropical paradise. Bermuda is a magical island, and in this article, we'll explore why you should put it at the top of your trip list.
Bermuda: Your Own Private Island Paradise
The location and climate are ideal for a quick getaway to paradise. Bermuda is a great getaway destination because it's only a two-hour flight from the United States East Coast. Ditch the long flight and jet lag for the tropical paradise that's just a hop, skip, and a jump away.
You'll be pleased to know that Bermuda has a pleasant subtropical climate all year round on your upcoming trip there. Bermuda's fantastic weather sets the backdrop for a spectacular vacation experience, full of sunshine and soft breezes, whether you visit in the warm summer months or the calm winter months.
1. Life-Changing Events: Exciting Journeys and Amazing Attractions
Bermuda is a goldmine of unique adventures to satisfy any vacationer's needs. A wide variety of water activities is available for those searching for an adrenaline rush. Submerge yourself in the pristine waters and snorkel among the colorful coral reefs, home to various aquatic creatures.
Snorkelers may enjoy the vibrant marine life just below the water's surface, while scuba divers can explore the depths in search of sunken ships and fascinating caverns. Windsurfing, sailing, and deep-sea fishing are exciting pursuits above the sea.
Meanwhile, nature enthusiasts can trek the island's picturesque trails to uncover secret caverns, towering cliffs, and breathtaking vistas. Thanks to the various activities available, you'll make memories in Bermuda that will stick with you forever.
2. Bermuda's Multicultural Hospitality and an Open Arms Approach to Diversity
Bermuda's multiethnic population is a major draw because of its reputation for friendliness, intelligence, and openness. As soon as you set foot in Bermuda, you'll feel the warm hospitality of the locals.
Talk to the people, take in some culture, and enjoy authentic Bermudian fare there. Bermuda celebrates its heritage with gusto through lively festivals and cultural events, such as the traditional Gombey dance.
Learn about the island's rich history and make connections that will last a lifetime by fully submerging yourself in its vibrant cultural landscape. Bermuda's ethnic allure adds dimension to your trip, making you feel at home and enhance your experience.
3. Peace and Natural Beauty: Get Away From the City
Peace is paramount in Bermuda. In contrast to bustling cities, this island presents a unique landscape. A calm haven that allows you to rest and detach from the demands of ordinary routines. Envision yourself driving through the twisting coastal roads of Bermuda, taking in the breathtaking views of the island's blue waters, verdant forests, and gently undulating hills.
The lack of billboards and neon signs makes for a pristine environment that invites you to relax in the arms of nature. Because of its dedication to environmental protection, Bermuda's natural beauty has flourished unaltered, giving a tranquil setting ideal for contemplation and renewal.
Bermuda's natural beauty will captivate your senses and soothe your soul, whether you want to relax on the powdery pink sands, stroll down the shore, or sit back and watch the waves dance to their rhythm.
4. Golf, Tennis, and Other Sporting Events Galore
Sports fans will find paradise in Bermuda, as the island is home to various exciting outdoor pursuits. The island's world-class golf courses will surely please golfers of all skill levels with their panoramic ocean vistas and well-crafted layouts.
Tee off amidst the picturesque seaside landscape and experience the exhilaration of a well-struck shot as the warm breeze from the water kisses your face.
Bermuda's clay, grass, and Har-Tru courts are like nirvana for tennis players. Green fees are cheap, and there are pros on hand to help you hone your swing as you take in the island's stunning scenery.
Bermuda is a tropical paradise and a great place to practice your favorite sport, whether you're a seasoned golfer or a tennis rookie.
5. Discover the Amazing Marine Life of Bermuda
Bermuda's glossy exterior conceals a magical underworld. The island's coral reefs are a haven for a wide variety of unique marine life and are sure to impress scuba divers and snorkelers.
Put on your snorkeling gear and go underwater to explore a thriving ecosystem home to a wide variety of fish, turtles, and coral. Scuba diving trips are available for those interested in a more in-depth experience, allowing them to dive to new depths and learn about the history of sunken ships that have become a part of Bermuda's fascinating underwater landscape.
Bermuda's crystal clear waters and abundance of dive sites make it an ideal destination for scuba divers who want to explore the depths and get up close and personal with the island's stunning marine life.
6. Relax on the Picturesque Beaches of Bermuda.
The key to a satisfying beach getaway lies in the sensation of the gentle sand on your feet and the tranquil melody of the waves lapping onto the beach. One of the best ways to unwind and recharge is on one of Bermuda's famous pink sand beaches.
Bermuda's beaches have something for everyone, whether looking for quiet time on a secluded cove or the excitement of a busy boardwalk. Relax in a plush beach chair with a cool drink, and let the sun's soothing rays wash away your cares.
Enjoy long strolls along the beach, hunt for seashells, and fabulous in the clear water. Amid spectacular coastal scenery, Bermuda's gorgeous beaches encourage you to relax, refuel, and make memories that will last a lifetime.
7. Savor the Flavors of Traditional Bermudian Food
Bermuda has a thriving food industry that will satisfy your taste buds and make your visit complete. The island's cuisine, from contemporary takes on traditional Bermudian fare to fresh seafood specialties, is a culinary celebration of the island's rich cultural past.
Try Bermuda's famous fish chowder, a hearty soup with native seasonings. Dine oceanside at a world-famous restaurant serving fresh seafood like rockfish, lobster, and crab.
Bermuda's signature drink, the Dark 'n' Stormy, is a mixture of Gosling's Black Seal Rum and ginger beer, and it's the perfect complement to any meal. If you're a food lover or just looking to try something new, you'll be impressed by the variety and quality of Bermuda's restaurants.
8. Island Appeal and Classical Buildings
In addition to its stunning landscapes, Bermuda is renowned for its fascinating history and unique architecture. Stroll around the cobblestone lanes of this UNESCO World Heritage Site and take in the town's beautifully maintained colonial buildings.
Take in the pretty pastel houses with their flower-filled lawns and shutters. Visit Hamilton, the capital of Bermuda, and stroll its historic streets lined with shops, galleries, and cafes.
Explore the island's famous forts, including Fort Scaur and Fort St. Catherine, to learn more about Bermuda's rich military past. Bermuda's ageless allure and fascinating legacy will take any history or architectural fan back in time.
9. Exciting Celebrations of Art and Culture
Bermuda has various exciting festivals and events yearly that celebrate the island's unique culture. Bermuda Carnival, a vibrant extravaganza of song, dance, and spectacular costumes, is one of the island's most beloved festivals.
Participate in the parades and celebrations set to the throbbing beats of soca and calypso. Witness traditional Gombey dancers wearing sparkling masks and vivid clothing at the Bermuda Gombey Festival.
Bermuda's thriving cultural scene features numerous events throughout the year that showcase the island's artistic and maritime traditions, such as festivals, concerts, and regattas.
10. Paradise shopping
The retail environment in Bermuda is fantastic, whether you're looking for high-end clothes, local handicrafts, or a one-of-a-kind souvenir. Front Street in Hamilton is a shopper's dream, with independent boutiques, well-known international brands, and tax-free retailers.
You may find authentic Bermuda shorts, handmade pottery, and one-of-a-kind jewelry at the local boutiques. The Royal Naval Dockyard is home to various stores selling everything from locally manufactured glassware to handmade items from Bermuda Cedar.
Only leave Bermuda with splurging on some of the island's genuine perfumes, known for having light, refreshing scents derived from the island's vegetation. If you're a retail therapy addict or just seeking the ideal keepsake, you'll love Bermuda's shopping environment.
11. Nature preservation and Ecotourism
An integral part of Bermuda's initiatives is Ecotourism's extensive promotion and support as the island strives to safeguard its pristine natural surroundings. Visitors can explore the island's different ecosystems and see native species in one of the island's many nature reserves and parks, such as Cooper's Island Nature Reserve or Spittal Pond Nature Reserve.
Take an eco-tour and learn about the unusual birds and thriving marine life that call this island home. Take part in conservation projects or beach cleanups to aid Bermuda's environmental efforts.
Bermuda caters to eco-tourists by providing them with a wide variety of eco-friendly activities, such as hiking routes that highlight the island's natural beauty and educational programs that increase awareness about environmental conservation.
12. Resorts with Extraordinary Service
The island of Bermuda is well-known for its high-end hotels and warm welcome. The island has luxurious hotels that are perfect for VIP vacationers. Bermuda has various accommodations, from luxury beachfront resorts to small, intimate boutique motels. Take advantage of the five-star service, gourmet meals, and stunning seaside vistas.
Experience the island's famous hospitality, where friendly faces and kind gestures are the standard. Several hotels and resorts provide guests access to private beaches, championship golf courses, and spas to ensure a luxurious stay. Bermuda's five-star resorts are perfect for honeymoon couples or families searching for a quiet escape.
13. Conservation Efforts in the Sea and the Future of Sustainable Tourism
The island nation of Bermuda is committed to ecotourism and marine conservation to preserve its natural resources for future generations. The island has programs to protect its coral reefs, encourage sustainable fishing methods, and lessen the prevalence of disposable plastics.
Visitors may help by engaging in eco-friendly pursuits, picking sustainable tour operators, and following marine conservation best practices.
Learn more about the marine ecosystems of Bermuda by participating in educational events hosted by local conservation organizations like the Bermuda Underwater Exploration Institute.
Sustainable tourism is a way for visitors to Bermuda to help protect the island's unique ecosystems and leave a lasting legacy.
Bermuda: the Call of a Tropical Paradise
To sum up, Bermuda is a tropical paradise that will give visitors an unforgettable trip. Travelers looking for a relaxing beach vacation will find everything they want: a central location, pleasant weather, exciting attractions, and friendly locals.
No matter what kind of travel experience you're after – adventure, relaxation, or cultural immersion – Bermuda has it all. Please learn about the island's rich history, diving to see its underwater treasures, playing exciting sports, and relaxing on its beautiful beaches.
Bermuda is the very definition of a tropical paradise, where you may make lasting memories and connect with the island personally. So, get your bags ready, grab your sense of adventure, and let the stunning landscape of Bermuda whisk you away to a place where your wildest dreams can come true.
Title: Bermuda's Beaches: Exploring a Coastal Paradise in a Tropical Paradise
Bermuda is a tropical paradise known for its picture-perfect pink sand beaches, turquoise oceans, and spectacular coastal beauty that can be seen from miles away, thanks to its location in the middle of the Atlantic Ocean.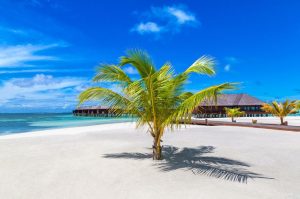 This beautiful island off the coast of North Carolina is a paradise for anyone searching for sand, surf, and sunshine. In this blog, I'll take you to some of Bermuda's most beautiful and exciting beaches. Bermuda's seashore is a natural wonder, and you're about to discover it.
1. Beach at Horseshoe Bay:
Horseshoe Bay is one of the most well-known and gorgeous beaches in all of Bermuda. Powdery pink sand, towering limestone cliffs, and blue waters create a picture-perfect postcard setting. Enjoy the silky beach and warm sun while swimming in the pristine seas or discovering the hidden coves.
2. The Elbow:
Elbow Beach, found on Bermuda's southern coast island, is the perfect place to relax and unwind. A mile of soft, white sand backed by swaying palm palms makes for a lovely setting for a couple's stroll or a leisurely quiet day. Enter the warm waters and swim or snorkel among the colorful coral reefs that are home to a wide variety of aquatic creatures.
3. The Beach at Tobacco Bay
Tobacco Bay Beach is a hidden gem of St. George's, a UNESCO World Heritage Site. The shallow, calm seas and colorful coral formations provide excellent snorkeling conditions. While taking in the breathtaking scenery, you may unwind on the pink beaches, hire a paddleboard, or dine on local fare at the beachside café.
4. In the vicinity of Warwick Long Bay:
If you're looking for peace at the beach, look no further than Warwick Long Bay. With its powdery pink sand, mild surf, and stunning turquoise waters, this lovely coastline is the perfect place to relax and unwind. Relax with a picnic in the park-like setting, stroll down the beach, or soak up some rays.
5. Job's Island:
Jobson's Cove is stunningly beautiful, tucked between Warwick Long Bay and Horseshoe Bay. The towering rock formations surrounding this hidden Cove make for a peaceful, private swimming spot. The sheltered, shallow waters are perfect for young children, and the neighboring cliffs provide a stunning backdrop for photo opportunities.
6. Protected Area of Cooper's Island:
One can find several beautiful beaches within Cooper's Island Nature Reserve, a pristine coastal haven. This nature reserve provides a one-of-a-kind opportunity to experience the beauty of Bermuda's natural landscapes, from Clearwater Beach with its tranquil seas and breathtaking views to Turtle Bay Beach, home to rich marine life. Enjoy alone on the beach, take a relaxing stroll through the woods, or spend some time birdwatching.
7. The Beach in John Smith's Cove:
John Smith's Bay Beach, on the island's eastern side, is well-known for its breathtaking scenery and relaxing vibe. This beach is ideal for exploration and relaxation because of its lengthy stretch of pink sand, tidal pools, and rocky outcrops. Relax on the tranquil shores or swim in the clean seas; you can even go snorkeling among the colorful coral reefs.
Conclusion:
The beaches of Bermuda are a picture-perfect representation of paradise, with their pink sands, turquoise oceans, and stunning coastal vistas. Each beach in the Area, from the well-known Horseshoe Bay to the more remote Tobacco Bay and Jobson's Cove, has its unique appeal.
Bermuda's beaches are perfect for relaxing, having fun in the sun, or combining the three. Put on some sunblock and bring a beach towel because this tropical paradise has a coastline splendor that will enchant you.
Title: The Finest Drinks of Bermuda's Tropical Paradise: A Guide to Sipping Paradise
Bermuda is a tropical paradise in the Atlantic Ocean, but the island also has a beautiful selection of refreshing and creative drinks.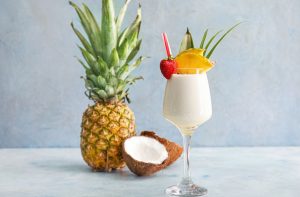 The island's drink scene is as dynamic and diverse as its coastline beauty, with everything from classic rum cocktails to locally brewed beers and creative artisan creations. This blog will delve into the exotic world of alcoholic beverages in Bermuda, presenting some of the island's most delicious and exotic drinks.
1. Stormy and Dark:
The unofficial national drink of Bermuda is the Dark 'n Stormy, and every trip to the island would be complete with at least one. The fundamental components of this traditional beverage consist of Gosling's Black Seal Rum and ginger beer.
The usual serving includes ice and a lime wedge for added flavor. You can taste the spirit of Bermuda in this drink thanks to the mix of the black rum's rich flavor and the ginger beer's spicy kick.
2. Cocktail with a Rum Swizzle:
The Rum Swizzle, another local favorite, offers an authentic taste of the tropics. This potent libation consists of a medley of rum options, including Bacardi and Gosling's Black Seal, expertly mixed with orange and pineapple juices and a subtle hint of grenadine.
The Rum Swizzle is a fruity and pleasant drink that, when served over crushed ice and garnished with a cherry and orange slice, will have you daydreaming of a tropical paradise.
3. Bermuda's Finest:
The Bermuda Gold is an irresistible dessert for candy lovers. Gold Rum, crème de banana, pineapple juice, and a dash of grenadine come together in this creamy drink. This tasty beverage served over ice and topped with a pineapple wedge, will satisfy your wants for something smooth and sweet.
4. Beer:
Bermuda also has a burgeoning craft beer culture, with breweries producing various beers with distinctive styles and flavors. Check out the selections at Dockyard Brewing Co. and Onions Pub & Kitchen, where you can sample IPAs, stouts, and lagers, among other varieties. Take in the breathtaking scenery of Bermuda's beachfront while sipping on a locally brewed beer.
5. Swagger Inn:
The Swizzle Inn is a Bermuda institution, and every trip to the island would only be complete with at least one drink at this famed tavern. The Swizzle Inn is a famous watering hole because of its exciting environment and delicious Rum Swizzles. Sit, order a cocktail, and bask in the island atmosphere.
6. Unique to the Area:
The island of Bermuda is also well-known for its one-of-a-kind drinks. Try the spicy and stimulating non-alcoholic Ginger Beer brewed with ginger root grown in Bermuda. Try Bermuda Coffee, a potent mixture of coffee, rum, and brandy to keep warm on chilly nights.
Conclusion:
The cocktails in Bermuda are just as beautiful as the island itself. The tropical paradise has various drinks, from the classic Dark 'n Stormy and Rum Swizzle to local craft brews and one-of-a-kind cocktails.
Enjoy some of Bermuda's delicious libations while sunbathing, checking out the island's exciting nightlife, or just kicking back at a local pub. Let's raise a glass and toast to this beautiful tropical retreat.
Title: What Are the Truths Behind the Bermuda Triangle Mysteries?
For decades, people worldwide have been fascinated by the mysterious Bermuda Triangle, sometimes known as the Devil's Triangle. Paranormal activity, odd disappearances, and rumors of the otherworldly have all grown commonplace in the waters between Miami, Bermuda, and Puerto Rico in the Atlantic Ocean. This blog will investigate the various claims made about the Bermuda Triangle, both true and false, to shed light on a mystery that has fascinated people for decades.
1. Dissecting the Bermuda Vortex:
The mysterious disappearances of several ships, planes, and people in the Bermuda Triangle have made it famous. The Triangle covers an area of about 500,000 square miles. It's worth noting that the Bermuda Triangle isn't any more prone to accidents than any other heavily frequented part of the ocean. Natural disasters, careless piloting, and other common maritime and aviation mishaps likely account for many of the missing.
2. Magnetic anomalies and other natural occurrences:
One idea attributes the Bermuda Triangle's strange occurrences to the region's high concentration of natural phenomena, such as enormous undersea methane gas reserves, powerful currents, and erratic weather. All of these things, plus the fact that magnetic anomalies can mess with compasses and other navigational tools, add up to a recipe for disaster regarding navigational errors and mishaps.
3. Inaccurate Technology and People:
Human error may also contribute to the Bermuda Triangle's notoriety. Tragic events and disappearances have occurred due to insufficient navigational equipment, a lack of experience, and bad decision-making. However, technological progress and increased attention to safety have significantly reduced such events in recent years.
4. Disappearances for No Reason:
Numerous mysteries surround the Bermuda Triangle, but many others have reasonable explanations. Five American service members vanished on Flight 19 in 1945. The mysterious disappearance of Navy bombers and the cargo ship SS Cyclops in 1918 sparked rumors and allegations of foul play. However, evaluating these examples is crucial, considering possible explanations and the scant information.
5. Myth and the Creative Process:
Mysteries and the ability to spark creative thinking are two of the Bermuda Triangle's greatest draws. Humans are naturally curious and like to piece together myths and legends to help them make sense of the world. Some occurrences Within the Bermuda Triangle are peculiar and lack logical explanations. The popularity of these stories has spread to books, movies, and documentaries.
Conclusion:
The Bermuda Triangle remains a fascinating mystery, blending elements of fact, fantasy, science, and speculation. It's essential to approach the topic of disappearances and occurrences in this part of the Atlantic Ocean with a level head and a critical mind, although it's often sensationalized.
One can disentangle the mysteries behind the Bermuda Triangle by investigating the natural occurrences, human error, and the potency of the myth that contributes to it. Keeping an open mind and welcoming the wonder and interest that mysteries like the Bermuda Triangle inspire is the best way to keep digging for answers as long as the enigma remains.