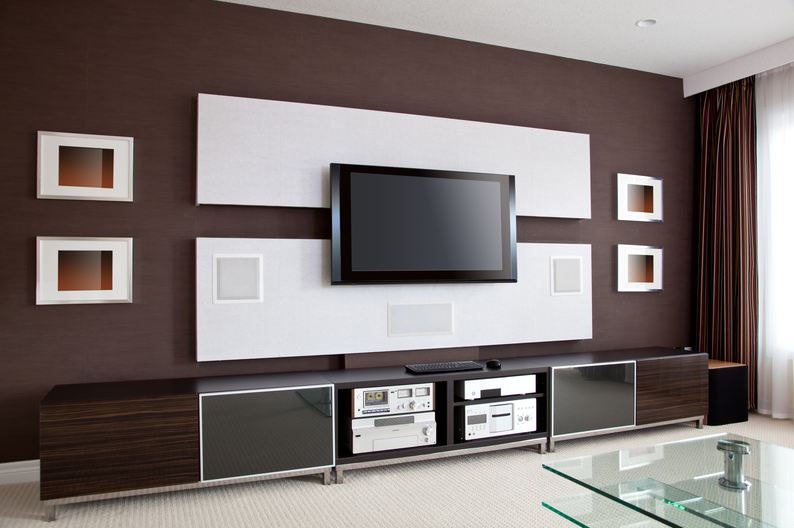 While the good old days of going to the theater are still here, technology has made bringing the theater to your home possible. No longer will you have to stand in line to get tickets to the movie.
If you have the right equipment, you can enjoy everything the movies offer – the ambiance, the lush sound, and the gorgeous displays.

In the past, home theater simply meant owning a television. Today, it has a new meaning. With the advent of the DVD player, high-tech sound systems, and awesome video displays, home theater has come to mean the ultimate home viewing experience – with all the bells and whistles.

However, unlike before when you made the TV fit the furnishings, today the furnishings take second place to the equipment to be installed. And it would come as little surprise that this is now the case, since the equipment for home theaters can be pretty expensive, and demanding. Moving the furniture or buying different ones to match the equipment is not such an impractical idea.

Today's furniture takes into consideration the needs of home theater fanatics and has adapted appropriately. You can now find equipment to accentuate, display, and increase the functionality of your home theater equipment.

If you are looking for furniture to complete your home theater, then consider the following while you are doing so.

Durability – most home theater equipment is bulky and demands only the most durable and sturdy furniture. Some modern TV screens can weigh as much as 200 pounds – that's a lot of weight to put on a flimsy tintable.

Most sound systems aren't featherweights either. You will have to consider what weight the furniture can withstand and how heavy your equipment is.

Size also matters. Most home theater furniture has disc racks to play home to your burgeoning title collection. Your disc racks and cabinets have to be able to accommodate them all and then some. Since your collection will never stay stagnant, you will have to have space to grow it.

Ventilation – electronic equipment are notorious for heating up under operation. Unwanted heat can effectively cause your equipment to malfunction, if not break down entirely. In light of this problem, you will have to make sure the ventilation for your equipment is not a problem.

Make sure there are fans and ventilation holes available around the furniture to make sure the equipment does not break down at the worst possible moment.

Accessibility – accessible equipment is good equipment. Make sure your furniture effectively puts your equipment on display, provides protection, and makes them easy to access. This is very important when you have pricey equipment that requires infinite configuration.

Drawers, swivels, and other accessibility instruments can turn your home theater experience into a great one. Hard to access equipment, owing to the flaws in the furniture you have installed, will only increase your frustration – making your home theater experience an awful one.

Wire management – in a perfect world, there are no wires. However, since this is not a perfect world, you will have to endure these endless snaking monstrosities for a while.

The perfect home theater furniture, therefore, is one that makes the management of those wires bearable or at least reduces the chaos that results from having to manage too many wires coming in and out of the furnishings.