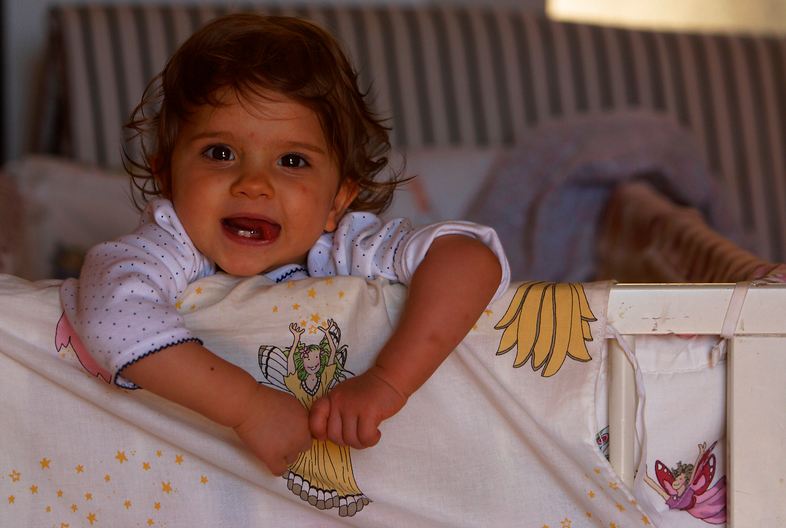 If you are soon going to be a parent anytime soon then you must now be going through all the preparations to provide with the best for your little bundle of joy.
If you don't plan ahead chances are that when your child arrives you have so much to do that you don't have the time to enjoy all the emotions that you go through.
So, we would suggest you to get everything ready beforehand so that you are all ready and beaming for his moment of arrival. 
One of the things that would top your list of must-buys would definitely be a crib. A crib is where your newborn baby will spend most of his time.
So, it has to be perfect. Not only should it be sturdy and reliable but it should also be stylish and functional.
It is better that you don't buy the first crib you see but invest some time so that you get the right crib, not one that you would be desperate to return only after a month.
Safety
One thing that all parents are concerned about is their baby's safety and no one will be willing to compromise on that.
When it comes to buying a crib, there are definite indicators that you can look for.
The most reliable cribs are the ones that meet the safety standards as set by The Consumer Products Safety Commission (CPSC) and the American Society for Testing and Materials (ASTM).
While any crib must comply with the mandatory safety stands of the CPSC, most of the better ones also comply with the standards set by ASTM.
These days the Juvenile Products Manufacturers' Association (JPMA) also certify the cribs. But even if the crib that you are getting has all these certifications it is better that you check for yourself and do your own bit of quality control.
Make sure that the crib is stable and check for any sharp edges, holes or splinters.
Functionality
There are a few things that you should look out for in a crib. If you are a first time parent chances are you won't be knowing about the finer points which go into making the crib you choose the best thing for you.
Make sure that you can raise and lower the side rails using only one of your hands. Most of the cribs allow you to alter the position of the side rails but in some the process is much more complicated and is not very convenient especially when you are carrying your baby in one hand.
Also, check to see if the rails have a proper locking mechanism so that they don't get released accidentally.  
A crib where you adjust the height of the mattress also helps. You can keep the mattress in a higher position when your newborn has just arrived. It's easier on your back.
But with the passage of time when your baby starts to move around more you can slide it down so that he can't climb out easily.
StyleAs long as you are getting your baby a safe and sturdy crib, you can opt for any of the wide range of styles cribs come in.
You can go for wood finishes which are more classy and sophisticated. Or if your taste suits you can even pick one of the most ultra-contemporary styles.
These days it has been a trend to coordinate everything in your room to the same style.
So, remember about the color scheme of your room and the furniture that you have while you go shopping for the crib.