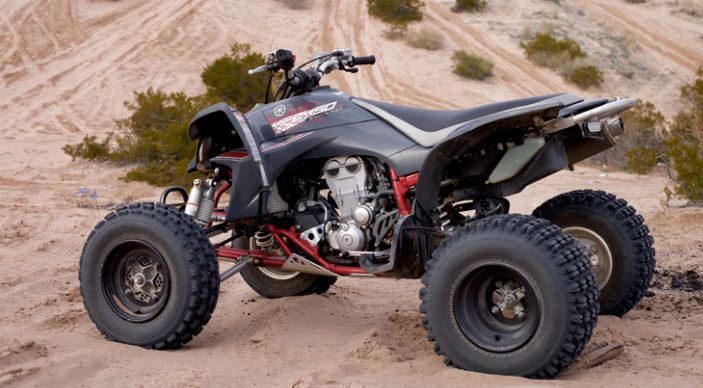 Your ATV (all-terrain vehicle, but don't tell us you didn't know that) may be your pride and joy, but you know as well as we do that even the hottest looking ATV is no good without the right tires.
Since the peculiar thing about most ATV owners is that they frequently fiddle around with the look of their mean machines, a very good way of doing that is to change the tires every once in a while.
So if you are wondering how to buy tires for your ATV, look no further, for help is at hand.
In this article, we will discuss what to look for when you buy tires for your ATV, and where you can find the best deals.
Most ATV veterans have more than a single set of tires because theres also a practical aspect to replacing your ATV tires: new tires ensure a safe ride and total comfort.
For this reason, before you buy tires for your ATV, you have to decide what type of surface you will be doing most of your riding on, as well as the type of riding, e.g. racing, leisure-riding, etc.
Naturally, that means you will have to take stock of whether you will be riding on difficult terrains like hills, mud or snow, or a flat, smooth landscape.
Did you know that there are ATV mud tires for those who want to ride through mud, and customized tires for clear trails, sand, or snow? There are tires for ATV racing and hill-climbing as well, so the choice is vast.
Once that is out of the way, the first thing to consider is the width of the tire and the rim size. Obviously, a tire that is narrower than the rim will come off.
Next, do you need a round or flat tire? When we say flat, of course, we don't mean flat like a pancake.
Just look at the tops of the tires when they are inflated they are either rounded or flat on top.
Most people prefer flat tires because the round ones tend to roll when the ATV takes hard corners at moderately high speed.
Next, you have to choose between tall and short tires. Without getting all technical here, a tall tire elevates the vehicle higher off the ground and provides a smoother ride, but has more sidewall flex which gives the feeling of coming loose on hard corners.
Short tires provide greater solidity at hard corners, but the ride is not as smooth. So the choice is yours.
Finally, we come to ATV tire manufacturers. Among the most trusted and popular names are Titan, ITP, and Goodyear.
However, Bridgestone, Duro, Maxxis, Pure Sports, Kenda, and Dunlop are also well-known brands. All these manufacturers have websites, where you can gain an idea of the market prices.
If you are looking for used tires, you can go online and ask for help from numerous ATV dealers and ATV clubs that will help you find what you need.
However, we recommend new tires if you are new to ATVs. Not everyone is experienced enough to recognize a faulty ATV tire when they see it!
As with every other industry, there are unscrupulous dealers who will try and slip you a worn-out tire that will put your life at risk every time you get on your ATV. A saving of 150 won't really seem much then, you can bet on it!
.