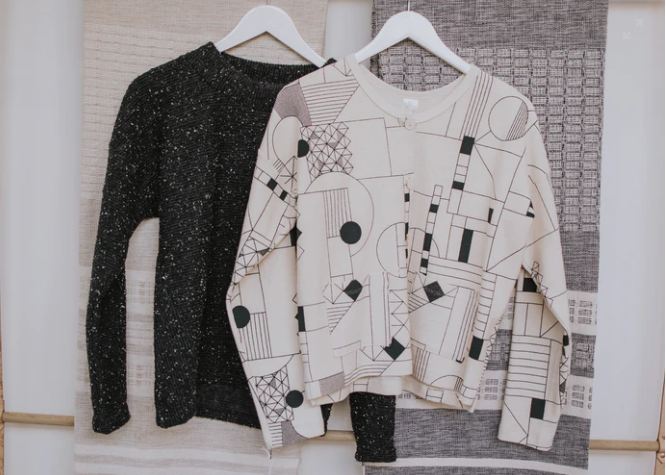 Wearing sweetest sensation (Sweaters) for exhibiting protection and style in winter has been a lasting tradition for centuries.
Evolution has driven every coming generation to add their own flavor. Though machine knitted sweaters have dominated the time-poor lifestyle of the current generation hands knitted sweater have still a very strong appeal.
The hand-knitted sweaters are made with a lot of love and commitment for someone rally special that is why their importance is timeless.
Evolution in men sweaters has brought a real revolution of wearing trends and now people wear different kinds of the sweater which cater to different needs of style and environment.
Cashmere sweaters- truly superior
If you want to create a real difference by wearing something inspiring, cashmere sweaters are the one which can earn you desired richness of look and impression.
They are amazingly soft and are a four-season sensation; no discrimination of weather, wear them year-round.
Start with a collection of solid colors in cashmere sweaters which include Charcoal, Navy, and Black.
The biggest advantage that you will earn with cashmere sweaters is that women are fond of touching it, not a big deal.
Crew Neck & V-neck Sweaters-attractive by nature
Once again, the fashion of V neck sweater is reviving and most of the designers are coming-up with V-neck sweaters this winter.
V-neck and Crew-neck sweaters have always been a preferred choice of men in sweaters. Their multiple uses for casual and formal purposes make them really affordable for the men of substance.
No wardrobe can fit expectations of men without having V-neck and Crew-neck sweaters in it. V-neck has a natural attraction for men for many unknown reasons.
Cardigans- Wear them anywhere
Time has changed the perception of cardigans. These are no more the ones which our father or grandpa used to wear, they are altogether changed overtime.
Now you have cotton, cashmere, and Marino cardigans which are made to matter to the customers of al age group, especially stylish ones.
They are made in line with customer requirements and convenience; you are at freedom to wear them inside a jacket with a double zipper which allows you to unzip when you sit down.
Turtleneck Sweaters- Simply splendid
Turtleneck sweaters are meant to block intense cold by covering the sensitive neck. These sweaters are fantastic for their colorful and individual attraction and they can be worn under formal jackets and with jeans.
They are very light-weight but very strong protection against extreme cold due to woolen nature.
These turtleneck sweaters are recommended for more slim and smart people, heavy body doesn't get maximum out of their stylish appeal.
Polos
Light-weight and stylish polo sweaters are a real statement within. Polo sweaters are made of cotton with half or short sleeves to suit in summer settings. They are perfect for office wear with khakis.
Trends keep on changing but basics remain the same. We may come-across new designs and new technologies in men sweaters but they will always be revolving around these traditions which have lived through ages with as superior sensations.
.