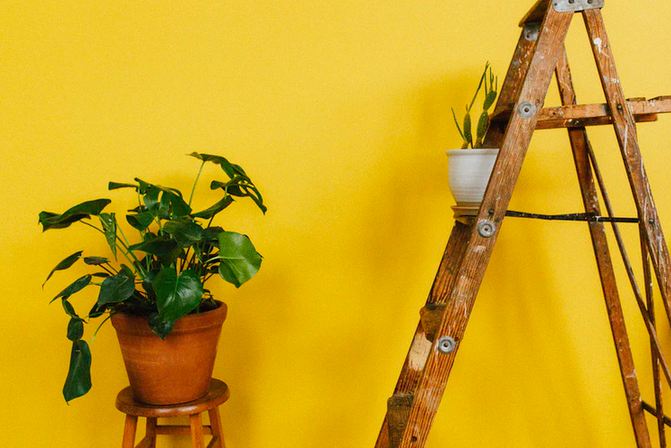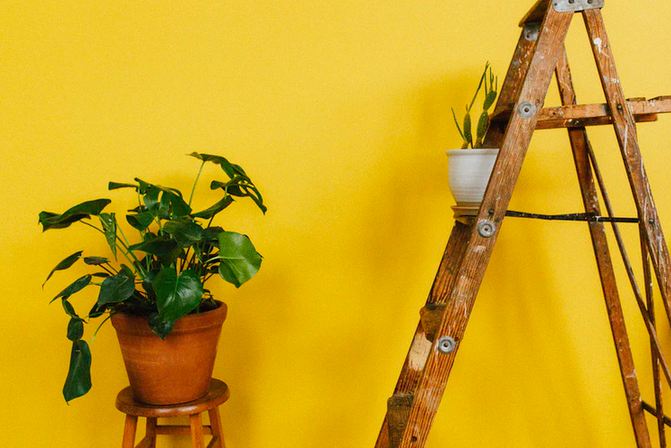 There are so many practical uses of ladders from painting the ceiling in your home to fixing electrical wiring to repairing the shingles on your roof.
It is important to think about ladder safety when accomplishing your home improvement projects. You want to use the ladder properly to avoid unnecessary injuries.
Ladder Safety
Always make sure that the ground is level. Do not put your ladder on unstable objects such as boxes, barrels, etc. because you could lose your balance and fall.
In addition, do not carry any tools or supplies in your hands. Instead, use a tool belt or tool vest. If you have tools and supplies that do not fit in your tool belt or tool vest, tie rope around them and hoist them up to the working position.
To properly ascend and descend, first face the ladder. Then, grasp the rungs or rails in a hand over hand fashion. Finally, place your feet well forward on each rung.
Step Stool Ladder Safety
When using a step ladder, you must make sure that all four feet on the ladder is on a level surface. Do not put it on objects such as boxes, barrel, etc. Then, lock the spreaders before climbing because this would secure your ladder. In addition, do not stand above the second to the top tread. The top of the step stool is not a step.
Straight Ladder Safety
Straight ladders are a wonderful tool to get onto a roof or an elevated surface and should extend at least 3 feet above the roof line or surface.
Just like a step stool, you also should be careful by placing your ladder on a stable level surface. However, do not place it on top of objects.
Next, put the foot of the ladder so the distant between it and the wall equals to the working area length of the ladder. Then, secure both the top and bottom of your ladder.
Make sure that your body is centered between both rails and never stand above the third to the top thread.
If you want a ladder as multi talented as you, try the little giant ladder system. Little Giant Ladder System is the world's finest and most versatile ladder that combines the strengths of traditional A-frame ladders, extension ladders, stepladders, and scaffoldings.
A very convenient ladder that makes your do it yourself projects even easier. Visit the link below to get free shipping on the Little Giant Ladder System.
http://www.onlinestorecoupon.com/ShopbyStore/little-giant-ladder-system.htm Millions of people from around the world chose the Little Giant Ladder System as their ladder of choice. Today, make it your ladder of choice.
.