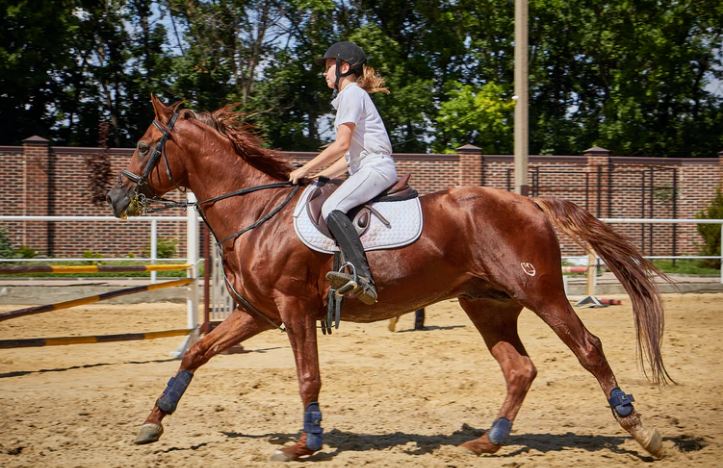 Choosing the right farrier is a very important decision for the health of your horse. The right farrier can help an average horse improve in conformation, but they could also be detrimental to a horse if the wrong one is chosen.

A farrier is someone who trims and shoes your horses feet. Your horses feet should be trimmed and shod at least every two months.
Some people recommend different intervals ranging from four to eight weeks, but this interval depends on your horse.

When choosing a farrier you want someone who is professional and treats your horse well. You need them to keep appointments, explain fees, and be well equipped with the tools they need to get the job done.

A great farrier will also take the time to educate you about what they are doing to your horse. A great farrier will put your horse on a regular shoeing schedule, and they often have waiting lists of clients.

Before they trim the foot or fit a shoe the farrier should watch the horse walk and how the hoof contacts the ground.
This allows the farrier to know how to correctly trim the foot and where on the foot trimming needs to be done.

Often it is best to find a farrier that is certified. The American Farrier Association is an association that certifies farriers. To get certified requires schooling and mentoring over a period of a few years.
To find a certified farrier go to www.americanfarriers.org and click on Find a Farrier.
There you can search by state, country, or last name for farriers. Each farrier listed has their certification level posted and their city of residence.

Although the American Farrier Association is probably the largest organization in the United States, each state often has its own farrier association.
There is no law about not being certified, but this is a good credential for the farrier to have. You should definitely ask your farrier if they are certified, or at least find out how much training they have had and their years of experience.

Often the best way to find a farrier is through personal references and by asking local horse owners who they recommend.
Another way to find a farrier is to ask your veterinarian who they recommend. A good farrier needs to be able to work with your veterinarian to help maintain the health of your horses feet.

Finding the best farrier you can, will save you money in the long run by keeping your horse healthy and performing well.
Once you find a great farrier, stick with him, and you and your horse will be well rewarded.
.