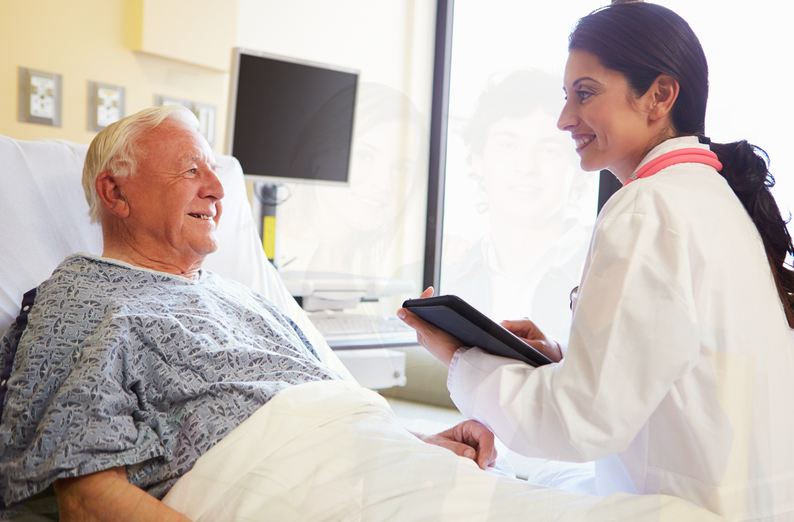 The elderly and disabled may, at times need geriatric care, in order to help them maintain the best possible quality of life and their independence. This type of service provides an adapted psychological and health treatment for those in need.
Amongst the different types of geriatric care services available, you may choose from: home care, housing, legal and financial planning, and social programs.
Each patient's case is carefully studied beforehand, in order to provide a specific geriatric care plan suited for their condition, according to the particular needs.
These plans may need to be adjusted to fit in with any changing situation if the geriatric care professionals deem it necessary.
During the next years, there will be a significant rise in the elderly population. More and more elderly people will need geriatric care, in addition to this, families now live far apart from each other and cannot adequately take care of the older members of the family.
The demand for geriatric care establishments will no doubt increase substantially, and more people will be searching for senior requirements and aid.
There are now, more than one and a half million residents in geriatric care establishments, and this number is expected to climb considerably.
Soon, concerns such as elderly and legal assistance, as well as Medicare coverage will be an important issue to have to deal with.
These are now taken care of by professional geriatric managers and specialized care units in hospitals.
What does geriatric care imply and how can it help? It involves a range of more or less demanding services, such as regular check-ups at the doctors, providing regular medicine intake and furnishing medical updates to distant family members, so they can keep up with any developments.
Amongst the different types of geriatric care, most elderly people prefer home care, if their medical condition allows this service.
The patients can remain in the comfort of their home, with the benefit of daily check-ups and some company, thus preserving their self-esteem.
Sometimes this is simply not possible, for the elderly patients need constant geriatric care, as they may suffer from chronic diseases, which at times may develop further complications, which are not easy to detect.
Hospitals and geriatric care establishments have the required experience and equipment to deal with such cases appropriately.
What geriatric care does, is it allows elderly people to be independent, by monitoring their medical treatments to help them overcome or control their illnesses.
Not all diseases can be cured, but the suffering of the patients can be eased and their living conditions improved.
Geriatric care establishments should provide the medical treatment and equipment the patients need, in order to lead an easier life, without creating a dependence on the service provided.
Independence and self-sufficiency should be stimulated, to encourage the elderly to bide for themselves and regain any lost dignity.
.