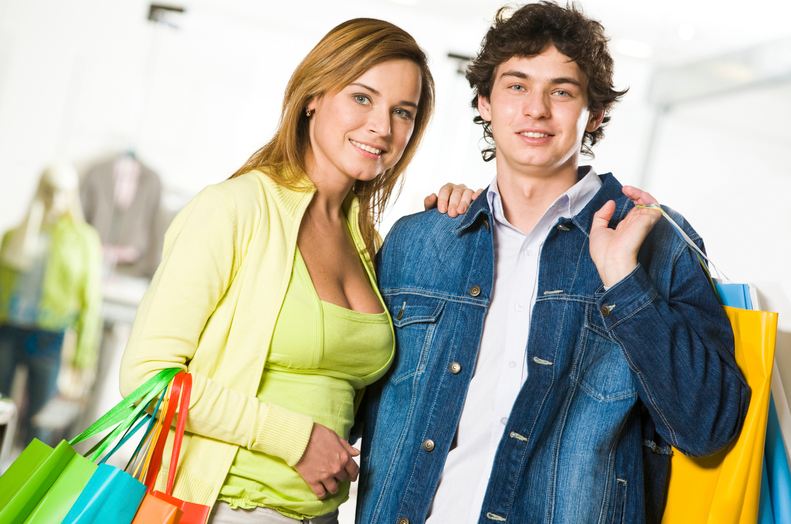 Have you ever rationalized that shopping on vacation doesn't really count? That if you are spending on an 'investment piece', it's really worth the money?
Or have you ever opened your bank statement and swore someone must have stolen your card because you can't believe you really spent so much?

For every smart girl who's maxed out her credit card on an irresistible pair of shoes, a few (ok, a lot) of expensive coffees and a new duvet – just because, there's a little bit of Becky Bloomwood inside of her.

Sophie Kinsella, one of New York Times bestselling authors, has given every woman with a head on her shoulders the opportunity to enjoy an over indulgence of impulse shopping without the guilt-inducing credit statement that follows.
By following the misadventures of her quirky and opportunistic shopaholic, Becky Bloomwood, in the series of 'Shopaholic' novels that is being devoured by legions of fans, you can shop from London to Manhattan, from the top shops to the behind-the-scenes sales, without breaking the bank.

Sophie Kinsella has created a heroine with problems. A financial writer, turned financial consultant on TV, Becky is enjoying the fame of financial wizardry while hiding her dark secret – shopping debt! Good intentions aside, there always seems to be a way to rationalize a little spending – whether its a Starbucks coffee or another pair of shoes. Even cutting back and getting a second job seems to lead to more trouble instead of more cash.

If following Becky's first person account of the struggles of maintaining her lifestyle despite the cost is not enough to engage you, her antics trying to cover her spending trail will have you in stitches; antics described by USA Today as "worthy of classic 'I Love Lucy' episodes". Sophie's creation is begging for the same cinematic turn as fictional English neurotic, Bridget Jones, and according to her website Disney already has one in the works.

If you are looking for a captivating tale that will leave you flushed with the excitement of a spring sale you must start reading the 'Shopaholic' series this summer and share them with your friends.
And if Sophie Kinsella's books really capture your interest, you can join her fans on the official Random House website for a chat in the forums, join the newsletter, read more about the author or look for her new books coming up for release.
.