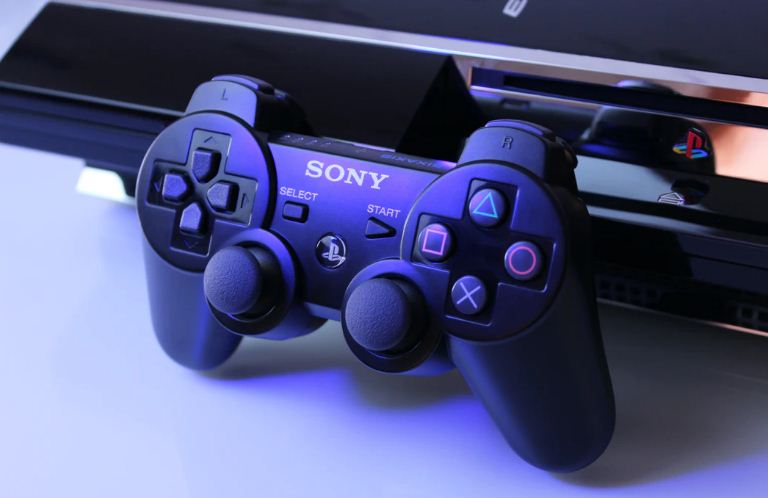 Have you ever wondered what's packed underneath the Playstation 3 console's sleek jet-black design? Now's your chance to take a peek for yourself!
The Playstation 3 Console's Cell Microprocessor with its streamlined design is perhaps the hardware's most important artificial brain; the strength in floating-point kernels as of today is still unrivaled.
The brainchild of STI (Sony, Toshiba, and IBM), is the newest microprocessor technology and it allows data flow in several instances.
For example, when one core is exclusively guiding the main sprite, the other core for the environmental special effects and another core could work to deliver the most realistic ballistics on projectiles.
The Playstation 3 console's cell microprocessor engine is clocked at 3.2GHz having 1PPE and 7SPEs
The Blu-ray Media Format – the technology Blu-ray has already been licensed by Sony, meaning their games will be running on optical drives that support this cutting edge format as well as DVD and VCD formats.
This is needed for a system so intricate in detail that it has been rumored that Metal Gear Solid 4 not only takes visuals as experience but also the other senses.
Sonic booms from nearby explosions are among the added factor. And for that, a Blu-ray technology with its storage capacity of 50GB is needed.
The RSX GPU (Reality Synthesizer, Graphics Processing Unit) definitely plays a more critical role in the Sony Playstation 3 game experience.
This RSX GPU is co-developed by NVIDIA for Sony, and NVIDIA, whose familiarity in making graphics chips is well established.
It deserves acclaim for bringing realistic cutting edge graphics of Playstation 3 console titles such as Fight Night: Round 3.
The Online Experience with the Playstation 3 console has also been equipped to deliver the ever-increasing demands of online gaming, with its Playstation Network.
It is a free service where every Playstation 3 console gets to connect automatically.
And whether it is for online gaming using the Xfire Client or just downloading media and demos from the community site, all is there for just the reason of a functionality that allows users to choose a game of their preference as well as a preview of the next big game.
Another perk of the site is the availability of past Playstation titles (1 & 2) for download prices around 10 – 15 a pop.
All these new technologies made the Sony Playstation 3 console well ahead of the competition. Perhaps another line will be written next time but at this moment, the Xbox 360 just really can't compete, much less the Wii, with the Playstation 3 console.
It's fairly expensive than the other two but that's expected. And the better part of having a Playstation 3 console is the already present crop of good games available.