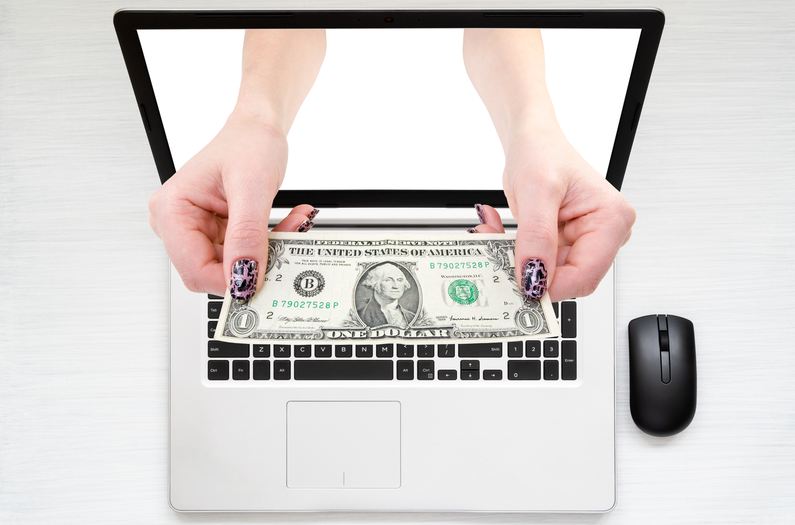 It is entirely possible that someone reading this article may never have heard of Clickbank. For those of us that "eek out" a living online, Clickbank is one of the core resources used to generate cash flow.

There are several ways to produce income through Clickbank and they can all add up to a tolerable income paid in two week cycles.

The two main ways of creating income through Clickbank are "affiliate sales" and "direct product sales".

Affiliate Sales
There are thousands of downloadable digital products for sale at Clickbank in a variety of categories covering a wide range of topics.
When products are added to Clickbank by the sellers they are given the opportunity to allow for affiliate sales. The product owner determines the percentage to be paid to the affiliate, if any.

Anyone can view all the products with affiliate sales potential at this link:
http://clickbank.com/marketplace/

Once a category is clicked on in the Clickbank Marketplace, sub-categories and product listings appear.
For example, today in the 'Business to Business' category the top selling product listed is: Data Entry Ads Online – Join The Best! Earn 50%.

As an affiliate marketer, you would click on the Earn 50% link and fill in your Clickbank ID to capture the correct Clickbank Hoplink for the product.
This Hoplink would be used in conjunction with all ads directing traffic to a particular product.

Each product Hoplink contains the ID of the affiliate and the ID of the seller thus making successful affiliate sales attributable to the correct parties.

Clickbank has an automated tracking system that determines which affiliate, if any, is to be associated with the sale.
Although Clickbank feels their tracking system is "more fair and accurate than any alternative" it is still not perfect.

There are apparently ways for unscrupulous people to take advantage of the system for their benefit at the expense of those of us who do not delve into such matters. Link cloaking can be useful in these situations.

The benefits of affiliate marketing through Clickbank far outweigh any potential negative experiences that may arise due to an unscrupulous few.

Direct Product Sales (Your Own Products)
A popular way for internet marketers to get their products to the public is by using Clickbank payment processing.
Clickbank makes it very easy for anyone to sell a downloadable product through their service and their fees are not likely to be out of the reach of anyone with computer access.

Although not shy about being one of the most expensive payment processors on the Internet, Clickbank makes up for their several imperfections by general ease of use and reliable service.

It is simple to sign-up for a Clickbank ID; just go to Clickbank.com and create an account. You can begin to promote affiliate products immediately after your membership is confirmed.
http://clickbank.com/signup/

To sell your own products on Clickbank, there is a seven step process:

(1) Signup with Clickbank
http://clickbank.com/signup/

(2) Make a "Pitch Page"
https://www.clickbank.com/sell/

(3) Make a "Thank You Page"
http://clickbank.com

(4) Make a Test Purchase
http://clickbank.com

(5) Submit Product Approval Request
http://clickbank.com

(6) Pay 49.95 Product Review Fee
http://clickbank.com

(7) Set Your Product Price and Start Making Sales!
http://clickbank.com

It is not mandatory to offer affiliate sales of your products but there is at least one good reason to do so.
Often sellers get to a point where affiliate sales produce enough income that they can stop using pay per click advertising to drive traffic to their site.
What is lost in direct sales at the full item price is made up by the savings in pay per click marketing.

Overall, Clickbank is an excellent place to get a start in product sales on the Internet. Whether you are selling your own product or putting up affiliate links, the potential to create a viable income is available to everyone.