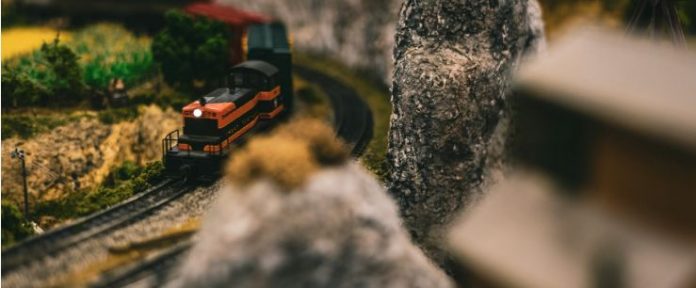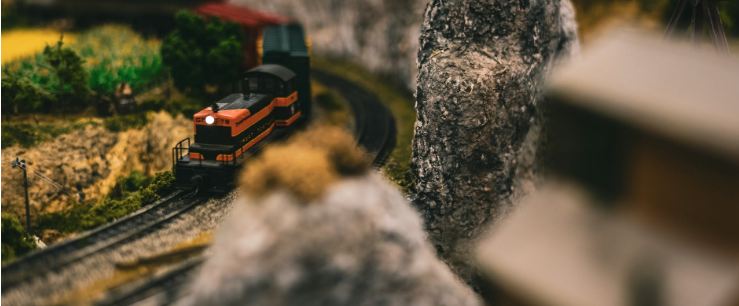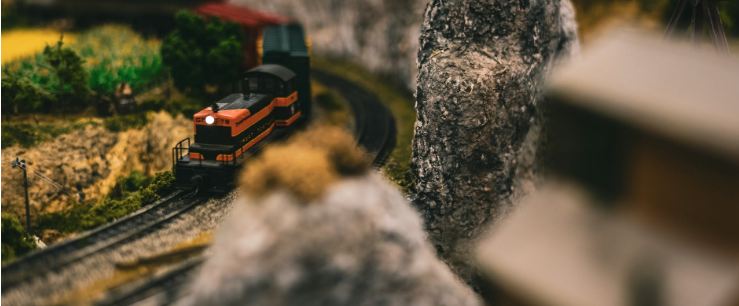 Model railroading is not just for kids anymore. In matter of fact with the prices of even the most inexpensive trains in the 40 to 50 dollar range model railroading is out of the reach of most kids today.
No longer is it the thing of a Lionel train running around a Christmas tree in fact it is a highly skilled, demanding and rewarding hobby for adults.
In fact, today's model railroader has so many options and products open to him/her to chose from, the world is their stage.
You have scales of trains running from the briefcase sized z scale to the Garden Railway G scale outdoor railroader scales all the way up to live steam scales you can ride on yourself.
Not only has the selection of scales grown but also the range of products available for one to chose from.
One could decide to concentrate on the trains themselves or to center more on the buildings and structures that make up the modern day railroad layout.
Some railroaders don't even have layouts and simply love to model the trains themselves concentrating on super detailing their models to the point that they have working lights, sound and fine details seen on the real trains themselves.
Of all the model hobbies, railroad modeling offers the largest verity and the most demanding of modeling skills with tiny details to bring to life miniature trains so real you would have to look twice in a picture to tell them apart.
It also offers International appeal with many modelers in Europe and the Far East modeling sections of the USA West or Appalachian Mountains of the East.
While there are those in the USA which choose to model the beginnings of railroading itself in the early British Steam Era.
When setting out to decide what you want to model there are many factors to consider before getting started.
Probably, the biggest question one needs to answer first is; what kind of space you have to work with?
Is your layout space limited to say a 2 foot by 8 foot area if so you may want to consider one of the small scales like z or n scale.
If you have a fairly large space like half a basement or more, then, the scales of HO and O scale would do nicely.
If your space is outside then you should probably stick to the larger scales like G or live steam size.
Next thing you want to consider is your budget just because you have the space doesn't mean you have a budget that can afford to do the scale you choose as well.
Many a railroaders dreams have been shattered by the price tag that goes along with the hobby.
When this arises down "scaling" your project can often make it obtainable as in general the farther to either side of HO scale railroading you get the more expensive it gets.
Also within any scale there are differences in the quality and level of detail or realism you can get.
Next on your list of things to consider would be the Era you intend to model. Today's model railroader again is in luck as manufacturers of trains and accessories offer a wide range of time periods to model your railroad empire in.
Everything from the earliest of steam trains to the most modern diesel locomotives produced by EMD, General Electric and other similar manufacturers.
Most modelers tend to model their youth, choosing to reminisce of times past and youthful wonder as model railroading has a way of bringing out the inner child in all of us.
The last thing you will want to consider is mostly a thing of personal preference and people choose this last thing for many different reasons.
Some choose the location where they grew up, some choose to model the opposite of where they live say as the country boy dreaming of big city lights while the city modeler choosing to model the wide open prairies of Midwestern America longing for a place to stretch out.
No matter which you choose, the choice is after all up to you. Just keep in mind you will be modeling your own miniature railroad world and playing the role of the creator can be very demanding yet youthfully refreshing.
A place that might really be or one that you only wished was. A little homework up front will save many dollars and many headaches down the road if you arm yourself with some basic information first.
.