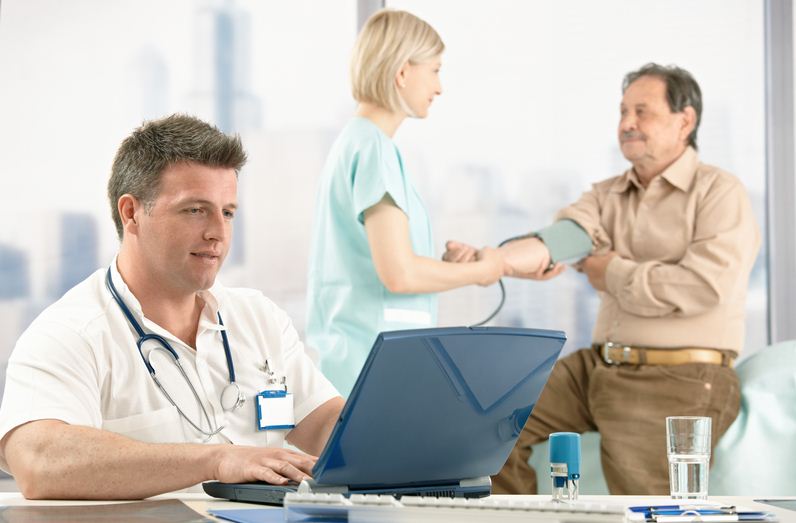 We all know that we should take certain tests and procedures at least once a year to prevent or delay the attack of certain diseases, including cancer.
For seniors, it is even more important. With Medicare now covering most of the essential tests as part of your annual checkup, there can be no excuse for not having a thorough annual check-up with an emphasis on all aspects of your health.
Here is a helpful guideline to inform you about the essential checkups that should be undertaken at least once a year.
First, lets discuss the routine tests to be done for both men and women.
– Blood Pressure should be checked every time you pay a visit to your doctor. Even then, check the blood pressure as a part of all your annual checkups.
–     Keep a tab on the weight. Weight gain is not always the only cause of concern. Significant weight loss can be the symptom of a disease.
–     An annual blood work test is essential. It involves a blood count test to rule out any bleeding. It measures glucose in the blood to detect the symptoms of diabetes.
Then there is a blood electrolyte test, which is performed to detect kidney problems and early symptoms of heart diseases. The thyroid function tests are taken to find any irregularities with thyroid function.
–     Chest X-ray is a very useful test for early detection of lung, cancer, TB and emphysema.
–     Flexible Sigmoidoscopy is recommended to be done every 4 years, while Colonoscopy should be done every 2 years to rule out the possibility of colorectal cancer.
–     Fecal Occult Blood Test must be done every year. This find out the masses or hints of bleeding in the rectal area and a good instrument for the early detection of colorectal cancer.
Now, let's come to the series of the tests the elderly women must take up to rule put the possibility of some of the debilitating diseases.
–     All the women over the age of 40 should go for annual Mammogram to rule out the possibility of breast cancer. Other than the self-breast exam, the women in this age group must undergo a clinical breast exam during all the visits to the doctor.
–     PAP Smear and Pelvic Exam should be done every three years for any woman and yearly for the women with a higher risk for cervical or vaginal cancer.
–     All the women must undergo the Measurement of Bone Mass annually. However, the women at higher risk of osteoporosis should have this test on a more frequent basis.
Just like the women, there are certain specialized tests for men.
–     As the men reach the age of fifty, men should start having a digital exam of his prostate. A simple clinical examination is performed to check whether there is any enlargement of the prostate. Enlargement is not always benign, enlargement may indicate cancer in certain cases.
–     Prostate-Specific Antigen or PSA is a kind of blood test to rule out the possibility of prostate cancer. A high level of PSA is followed by a biopsy of the prostate.
The annual checkup provides you the opportunity of having a detailed discussion about your health with your doctor.
Make it a point to mention to your doctor any kind of mental disorder that you are experiencing. Take good care of your physical as well as mental health – they are largely interdependent.
.