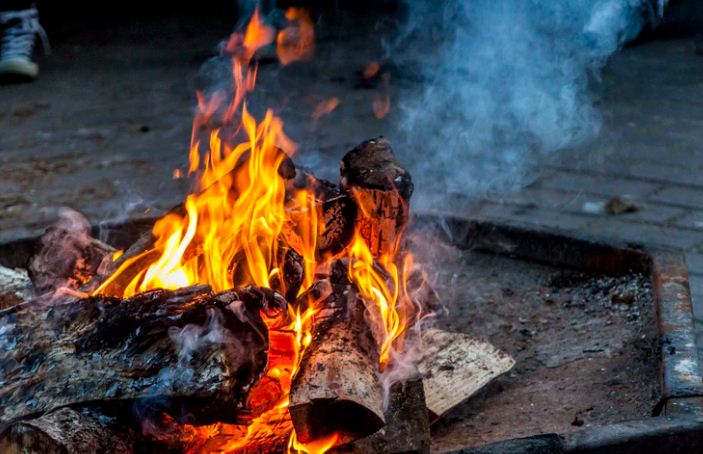 There is without a doubt that having a fireplace in your home will increase your home value but apart from this, it will also give your house a homey feel and adds to the atmosphere.
There are basically two kinds of fireplaces: indoor and outdoor. Both of these look more or less the same but there are few differences that make them dissimilar from each other.
The main difference between the two is a damper is not necessary in the outdoor fireplace because loss of heat is not something that you will need to worry about when you are not using the fireplace.
The construction of an outdoor fireplace is also simpler as compared to an indoor one. On the other hand, the outdoor fireplace is open to the elements like snow and rain. They can get accumulated in the fireplace and the chimney.
There are many options available to you when it comes to selecting a fireplace for your home. Given below are some of the options that you can consider:
– Cast Iron: A fireplace made from this is very durable and it can last for a long period of time. However, this kind of fireplace is also very heavy so make sure you choose a permanent place for it.
The last thing you want is to move it from one place to another because this can turn out to be a very tiresome task.
– Steel: The fireplace made from steel is not very heavy and they are reasonably priced too. On the other hand, a disadvantage of this kind of fireplace is that they cannot last for a very long time and they are prone to rusting as well. You will have to store it in a garage when you are not using it.
– Stone: This is another kind of fireplace that you can consider for your home and it is also the most preferred choice for a fireplace.
This kind of fireplace can last for a very long time and it is also non-combustible. An outdoor fireplace made from stone is safer because you will not have to worry about people getting burned when they accidentally lean on it.
The common stones that are used to make this kind of fireplace are granite, marble, and cast coral stone.
– Clay: This is one other kind of fireplace you can consider and it can give your home a rustic look. The good news is that it is not expensive.
.