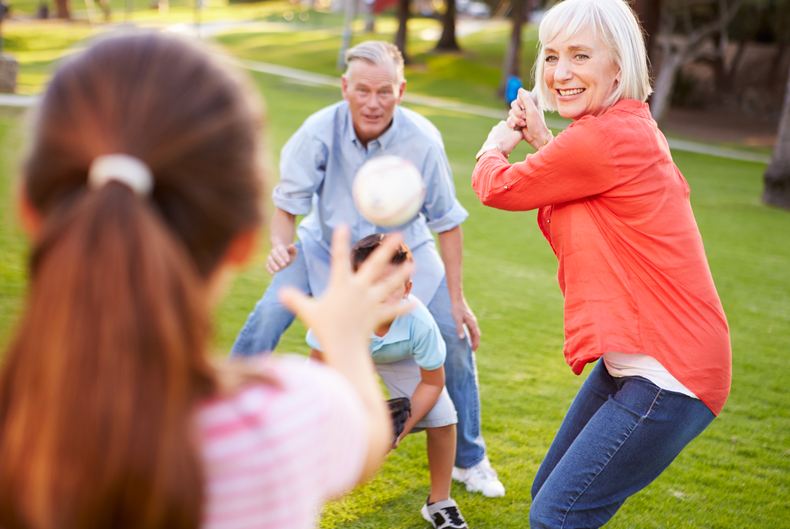 Specific Exercise and Diet for Baseball
Want to become a good baseball player? It is very important that you have the necessary talent for that.
But the there are some equally important things like specific exercise and balanced diet so that you can become a good baseball player.
Always have 50% of those calories from carbohydrates or 1-2 times that amount in protein grams and no more than 70 grams of dietary fat from oil, nuts, butter or sauce.
A baseball player must begin his morning with scrambled egg whites with light cheese tomato and mushrooms and whole-wheat raisins bagel or wheat toast with jam and light cream cheese.
He must consume 1 cup of low-fat milk, a cup of orange juice and a cup or fresh fruit.
In the mid morning, he should either have a sport shake or bar or small bag trail mix or yogurt smoothie

For lunch, it is good to have 12″ turkey sub with greens, tomato, pepper, onions and light mayo on whole wheat, a bag of baked chips, an apple and water of Gatorade
 
Before afternoon training, it is good to have water or Gatorade.
After finishing the training within 30 minutes he must have a fruit filled diet with smoothie, fruit bar, orange slices and banana.
Dinner
A proper dinner diet should consist a deep green salad with tomatoes, carrots, croutons, and light dressing, with a few dinner rolls, a grilled chicken, peas and corn, baked potato with butter and chives and a glass of low-fat milk.
 

Late night
At late night he might have light popcorn, or fresh fruit. He can also have pretzels or baked chips or light ice cream, yogurt or sorbet.
Always remember a baseball player need not get training to build excess bulk or mass.
Rather you should focus on having quick movements, increasing explosiveness, injury prevention and also having improved speed and trunk rotation.
Therefore training programs must involve sprinting and polymeric exercises under 10 seconds in duration. This training improves speed and power development.
All throwing and hitting in baseball takes rotational movement therefore to become a baseball player you have to train rotationally with lightweights and with high speed.
Also, do exercises that emphasize the rotation of the hips and torso using resistance from cables/pulleys, dumbbells and medicine balls.
If you are lacking abdominal strength then use abdominal crunches and other rotational twists with a medicine ball so that a strong muscular base is built.
This will improve strength and power in the rotational muscles, vital for playing baseball.
Since as a baseball player you have to put high stress on shoulder joint and rotator cuff muscles therefore you should do exercises that strengthen anterior and posterior shoulder muscle and make the shoulder flexible for adequate external rotation.
Do polymeric exercises for both the shoulder and upper body to help improving the motion.
For swinging the baseball bat well the players need good lower body and powerful swing. These muscles around hip and leg therefore need to be made very strong by consistent exercise.
But swinging a baseball bat also depends on strong triceps and forearms.
Therefore, a baseball player must do squats, bench presses, pull-ups, forearm and triceps exercises.
In addition to strength training, a baseball player must do a weighted ball program or medicine ball throwing progression can be utilized to improve velocity.
The player must do exercises for proper trunk rotation so that he can have maximum arm speed.
Therefore for a baseball player the exercises that are absolutely necessary are sprints and interval training, stretching for increased flexibility and injury prevention, bodyweight exercises, medicine ball exercises and polymeric exercises.