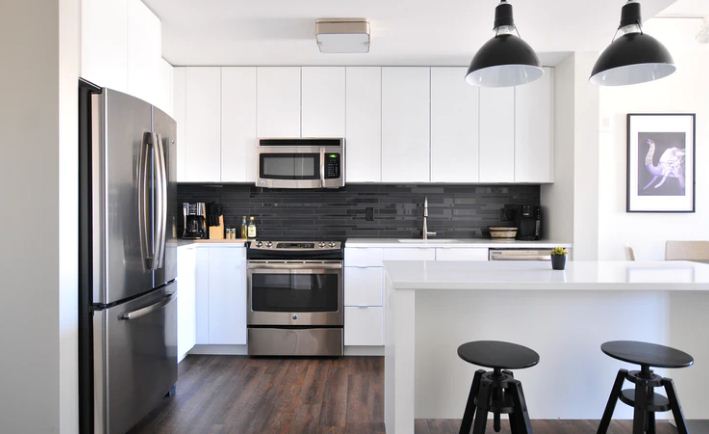 Will you soon be in the market for new kitchen appliances?  Whether you are contemplating an extreme makeover, furnishing a new kitchen, or looking to just replace one or two appliances you will find the following information helpful.
Buying kitchen appliances is one area in today's marketplace where it might make sense to buy name brands and avoid standard products.
Kitchen appliances are high ticket items no matter how you look at it and you might find you will benefit from spending the extra money. 
With a name brand, you are getting the dependability behind the brand, a solid warranty, and you can rest assured that there are parts out there for repairs. So do your research and find which brands of kitchen appliances will work best for you.
It is important to venture to the kitchen appliance store after you have done your research.  You should have discovered the brands that are reliable and some general information on the products.
But when buying kitchen appliances is important to actually see and feel the product.  You will want to choose colors that fit into your décor.
You will want to consider the sizes of the appliances so that they will fit into the spaces allotted for them in your kitchen design.
Refrigerators
There are several important options to consider when buying refrigerators.  First make sure it will fit into your kitchen. 
After this is determined you can look for the style of refrigerator you desire.  Side by side, top, and bottom doors?  Also, determine if you want a water dispenser on the door and an ice maker.
Dishwashers
Again, you will want to determine if the dishwasher will fit into your kitchen.  Then you can settle on dial or push button controls, where the racks are located and other interior fixtures. 
A Good rule of thumb here is that standard dishwashers are 34 inches tall and the space under a counter allotted for the dishwasher is 36 inches.
But make sure to measure your area before going to buy your kitchen appliances, not much is 'standard' anymore.
Stove Top and Oven
These kitchen appliances are two of the most important in your kitchen.  As always, size will be your first determining factor.
Then look for the type of stove you want.  You must choose either gas or electric.  Your stovetop can have raised burners, and with electric ones, you will have a choice of having a flat top.  It is a good idea to consider ease of cleanup when looking at these items.
Ovens are also gas or electric.  Look for ease of door opening and shutting.  Inside space and removable racks?  Will you have enough space for your large Dutch oven?  And again, look for an oven that is easily cleaned.
Remember, do your research before buying kitchen appliances. Know the basics of what you want when you go to the store and carry on from there to determine the exact kitchen appliances to buy.
.