Texas State Facts and Brief Information...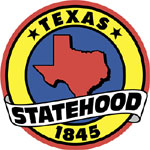 Texas is considered to be the second largest state in the U.S.A in terms of population as well as area. In the contiguous United States, Texas is considered to be the largest state of all. This state lies in the south central part of the country and it is bordered by Louisiana on its east, Arkansas on its northeast, Oklahoma on its north, New Mexico on its west and Mexico on its south.
This state has an area of about 696,200 square kilometers and there are about 24.6 million people living in Texas. The Lone Star State is sometimes used to refer to this state.
While it is true that people associate Texas with the Southwestern deserts, less than one-tenth of its land area is covered in desert. For a very long time, Texas has been a cattle industry and as such many people think of cowboys and boots when they talk about Texas.
Texas is double the size of Japan. More than 2/3rd of the people living in Texas are whites and the main ethnic groups in this state are Hispanic and non-Hispanic. Some of the origins of the Texans are English, Germans, African Americans, Asian Americans and Scots-Irish.