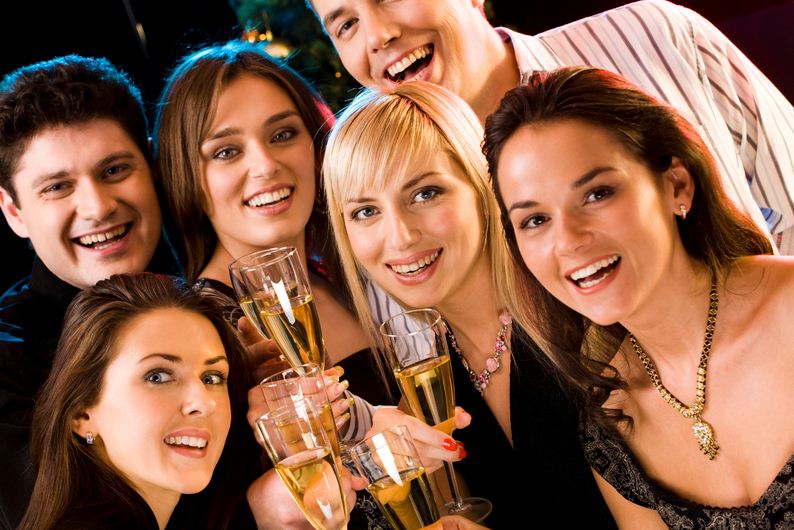 For every one of us moving to a new home is always special. Not only does it mean a new way for us to start living it also means that you leave your past behind.
As you settle down and get yourself adapted to the changes, organizing a housewarming party helps you to bid one last farewell to your old neighbors and get introduced to the new neighbors you will have from now on.
However it is not that all housewarming parties are arranged when people move to a new house.
Sometimes if you have renovated your old place you can still ask your friends and families to drop by and see for themselves just how much successful you have been with the alterations.
It is also not necessary that you yourself throw a housewarming party as you move to a new house. It can be arranged by your new neighbors and your family.
The best thing about housewarming parties is that they are not formal events. So you don't have to worry if you have not yet unpacked all your boxes and your house is still not done up in the right way.
May be you haven't had the time to put up the curtains. Doesn't matter.
The guests would be more keen on a tour of your new house and not too worried about how you are going to deck it up. That can be left for some time later.
Invitations
Having drawn up a list of all your guests send them invitations mentioning the date and time of the party. Since it is a very informal thing you can be more flexible with the time and have an open house party.
But be sure that you provide detailed directions to your new house as it would be the first time visit to your place for most of the guests.
Decorations
Since the people invited would be more keen on a tour of your house and would love to find out where everything is, decorations wont make much of a sense.
In fact, too elaborate decorations can act as a distraction that you won't want. Instead, keep the house simple and allow the guests to have easy access to all the rooms.
Tours
Since your guests would be new to the house you might want to take them on tours of the house and explain them what you plan to do with each room.
But if you are too busy welcoming the guests then at least hand out a basic floor plan to the guests so that they can take a tour by themselves.
In case you have renovated your house you can stick the snap of the room as it looked before the renovation on the door. The effect on the guests would be more compelling.
Food
Food isn't too important for these parties and normal snacks and finger foods should be enough. You can have different varieties of finger foods placed in different rooms so that your guests get an added incentive for visiting each room.
Games
Generally, there isn't too much of a need for games. All you can do is play one game just to break the ice.
For a housewarming party, the perfect game could be a treasure hunt as it will also make your guests get acquainted with the house.
.