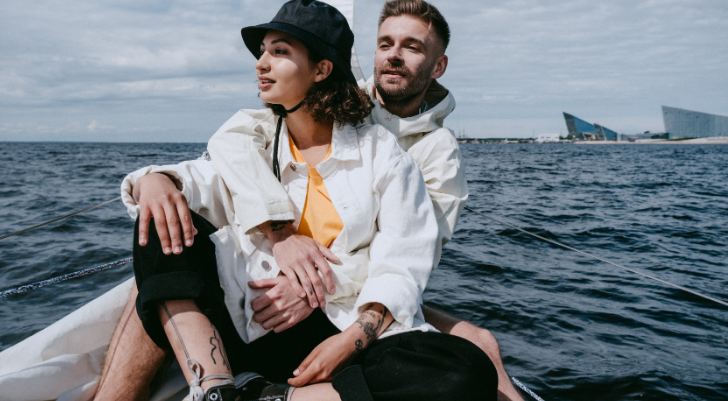 Want to spend some precious moments exploring exotic places with the person you love? Then consider a luxury cruise, that will not only take you to some of the most romantic destinations all over the world, you will get to discover the unknown and mysterious facades of the nature where clouds sail in different hues in the canvas of the blue sky and the star sequined sky overhead glow at night and gentle breezes caress your faces all through your journey.
For modern couples, luxury cruises have become the most sought after romantic gateways. These cruises are designed to inspire romance in the life of the couples by providing for all kinds of luxury and extravagance.
In the backdrop of the vast azure of romantic ocean, romance blooms in your hearts and you get to rediscover your life partner in a different light altogether.
A romantic cruise is the ideal way for the couples, either the honeymooners or the couples with young children to fall back in each other's company.
Each cruise has its own characteristics and to make it sure that you experience the ultimate romance in the most passionate and sensuous way, you have to consider some basic cruise essentials before making the final choice.
Exceptional room service, elegant room décor with comfortable queen-sized beds, adequate space per passenger, flexible dining options, and other services are some of the romantic cruise essentials that make your vacation on the sea really memorable.
First of all, choose a cruise to suit your style. Cruises come with individual personality and that is most commonly reflected through the types of the passengers.
You can find carnival-type cruises to the large and small theme-based cruises.  Open-air French styles cruise lines to luxury yachts, you have myriad options to choose from.
If you are in your honeymoon vacation, then avoid the cruises that include special attractions for kids, as these cruises are sure to be crowded with young children and in that case amidst the screaming children your honeymoon experience may not be that sweet.
But on the contrary, if you are young couples with small kids, then choose those types of cruises where they offer fun-programs to keep the kids busy so that you get to spend some romantic moments in each other's arms.
Then if your want the most romantic cruise experience, you have to look for excellent room service to enjoy complete privacy as well as the flexibility in your gourmet pleasures.
What can be more wonderful than viewing the play of color in the sky sprinkled by a setting sun, or just relaxing in each other's arms gazing at the horizon where earth touches sky?
To share these unforgettable experiences with each other, you will need a private balcony attached to your room that allows you a floor-to-ceiling view of the outside.
A well equipped spa makes your romantic escape even more interesting. A range of pampering in the spa gives you a feel of rejuvenation of your body and mind and the exclusive aromatherapy, massages and other activities help to take your romantic exploration of each other to a higher level of passion and sensuality.
Then itinerary of the cruise is another point which needs particular attention. Check with the ports where the ship will take halt at, set foot at those places and feel the excitement of dream fulfillment.
Take snaps, collect memorabilia and simply enjoy the excitement of exploring unknown places.
Windstar Cruise Lines Wind Star, Radisson Seven Seas, Silversea Cruises are some of the famous cruises known all across the globe for their romantic ambiance, fine services, and exciting itineraries.
A small cruise, an European-style, aristocratic sailing experience or informal fun filled activity cruises, they are the perfect way of combining natural charms with sensual pleasure.
Getting pampered by most luxurious amenities and experiencing the spectacular sceneries from dawn to dusk, all with your beloved at your sea cruise vacation will be an experience of a lifetime.
.