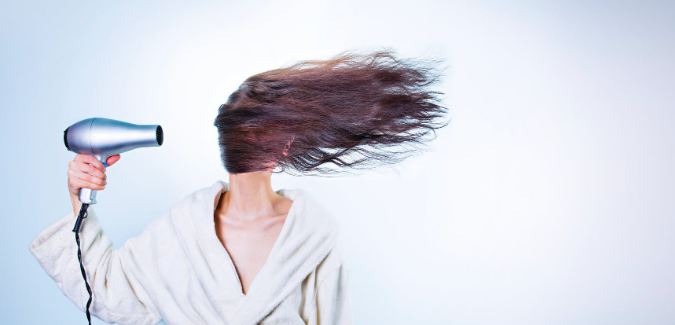 In the whirlpool of rush hours in your daily life, visiting the salon once in a fortnight or so is the only thing you can do for your hair care.
And at the end of the day, you lament that your hair is all damaged. No shine, no silky feel, no thickness just rough and pale fibers hanging from the scalp!
Your hair needs food and air to breathe. The source of its refreshment cannot be fulfilled with whatever you do to keep it clean or shape it from a salon.
Something extra! Similar to your health drink or body massage oil! Extra vitamins and minerals!
Why don't you think that if your muscles and bones need so much to keep it well maintained your hair will need at least an ounce of it? Moreover, the hair is fine and delicate. So additional care is a must!
Do you feel that there's no time for all this stuff? Every moment is a challenge and you are pressed for time! And then arranging for hair refreshing equipment and further getting them done, no way!
You are not wrong until the point that in today's rat race no one is ready to spare a little time for something that's not a part of his or her curriculum or job, whatever. This should not prevent you from taking care of your hair.
Look, things are very easy and not at all time consuming. The best aspect of it is when you sit down to do something else or just getting ready to relax for a while do that very thing that refreshes your hair and adds life to it.
You can always use any gel that helps to defrizz your hair and hair smoothening products and softeners before you prepare for bed.
Even when you have a very short segment of time before pushing out because you are going to meet your near and dear one, will you love to carry that tiring and shabby look you have turned into doing office work and other chores? Here is a quick solution to make you all new and look fresh.
Always walk in with a jovial mood when you are out for a date. A refreshing bath is indeed necessary to give you that delight.
And for your hair, go for a hairdryer and apply some conditioner to soften the layers. At times when you are free, try applying oil massage that makes your hair look natural, thick, healthier, and silky.
There may be such situations when you hardly get a chance to take a quick shower. You are already late for the event. What do you do then?
Always carry the hair cream with you that you can put on just using your hands. Search for a general changing room or toilet and refresh the makeup that has faded away and also the hair cream.
Before you put on, apply some water to your hair to give it a natural freshness, few sprinkles without getting it soaked or wet.
To add a sweet fragrance to your hair use some herbal products that nourish, as well as, keep your head cool and you will carry that aura wherever you go.
Do you still think doing all these will be a waste of time?  It cannot be because they are integral parts of hair care and you can do them anytime, anywhere as you prefer. Don't ignore them!
.