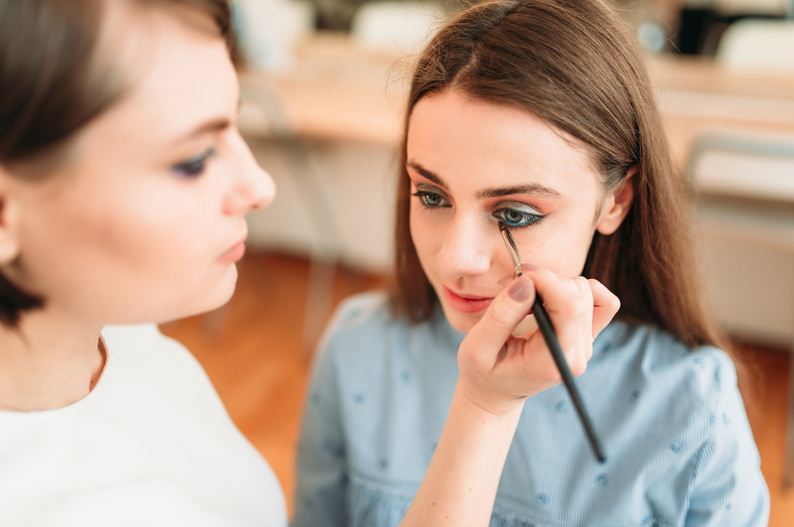 Everyone wants to look beautiful and this applies especially to women. This is one of the main reasons why there will always be a huge demand for beauty specialists and professional cosmetologists.
If you want to earn your living by catering to the needs of women as well as men who want to look good then you should consider doing a professional beautician course from a good school.
The best thing about a cosmetology course is that you can finish your training in a matter of a few months.
Usually, a cosmetology course will include different topics such as nail technology, beauty treatments and barbering.
If you want to be a cosmetologist or a beautician then you can be a certified professional in different areas like electrolysis, makeup application, manicuring, hair styling, skincare, waxing, etc.
If you are looking to take a specialty course then you should be prepared to spend nine months attending and training for this course.
On the other hand, if you are looking forward to doing barbering or cosmetology then you should be willing to spend about two years in a beauty school that offers this course.
You will have more chances of succeeding in this field if you are willing to spend more time learning and training for the various courses.
Of course, you are the only one who can decide how many courses you want to do and how much you want to learn.
All the beauty consultants and beauty professionals that you see in the beauty salons are all certified experts, who have obtained their certificates from reputed beauty schools.
By joining a beauty school, you can widen your horizon and you will be able get into the beauty industry easily.
When you train at a good beauty school, you will be able to learn more about herbal wrap applications, chemical mixing, coloring, skin care, hair styling, and cosmetics.
The cosmetology course in beauty school teaches the students about nail gels, artificial nail application, hand massage, etc.
An advanced cosmetology course in the beauty school will teach you advanced make-up techniques, microdermabrasion, and facials.
If you are simply interested in esthetics, then you will find that plenty of beauty schools offer diploma programs as well as certificate programs.
You have the option of concentrating on one particular area such as manicure and pedicure, application of make-up, hair styling and design, facials, etc.
Skincare is perhaps one of the most important courses in beauty schools because most of the clients who visit beauty salons will require services that will involve working on the skin.
Before you select a particular beauty school, check out some of the most popular ones in your city and then try to find out which school is the best one for you.
.