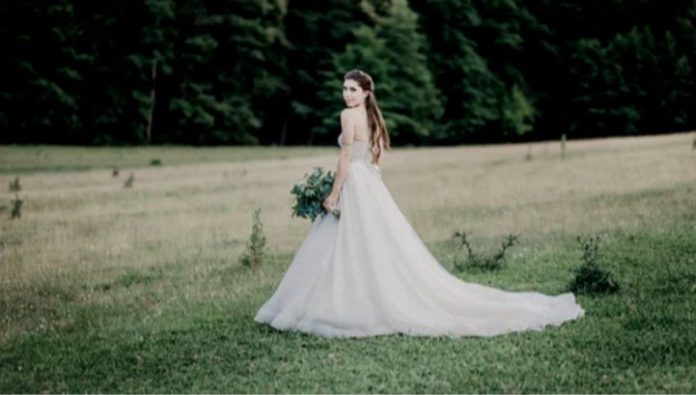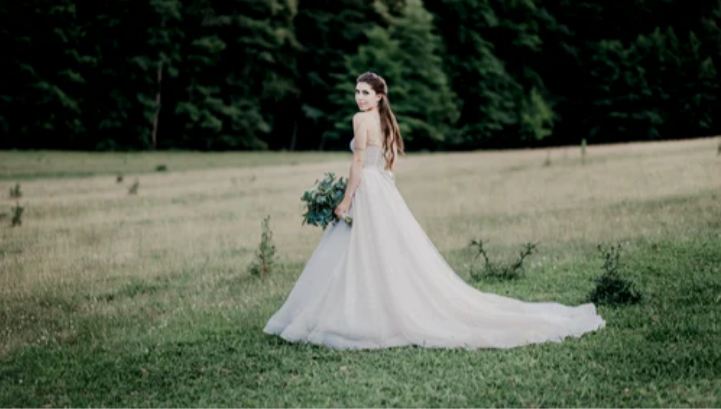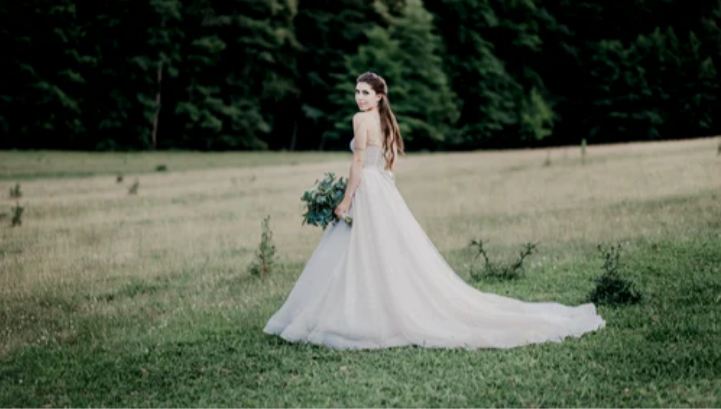 It is not necessarily a must for wedding clothing to be so expensive and sometimes exaggeratedly rich and abundant.
It is true that your wedding day is a special event and you wish to look your best, but sometimes you can irradiate that special something during your wedding that goes beyond the over dressy clothing you wear, and you may actually be shadowed by it.
Try and choose something that will flatter you, making you appear sophisticated while at the same time make you remarked in the crowd.
Forget about the traditional conventions of sinuous spectacular gowns if you want to look different and not go bankrupt!
After all, you are the bride, not the wedding gown, a wedding gown will not necessarily make you look beautiful just because it is flowing and luxurious.
If you do prefer a dressier outfit for your wedding, you may opt for prom dresses, which are definitely cheaper than actual wedding dresses, but can come in different flowing styles in satin and white netting; you may choose amongst different colors including white.
Make sure you purchase the prom dress in department stores or those, which specialize in junior clothing, for you, may end up spending nearly as much as you would on a wedding dress.
You may also try looking for formal wear similar to prom dresses in stores during the fall season as schools get ready for formal homecoming dances; during this period stores also stock dresses for holiday parties.
Even better, wait for this period to pass and take advantage of the special offers during the clearance sales.
The classic suits are also a good solution, especially for second-time marriages, and why not your first time around?
Suits will give you a refined look whether you choose a pant or skirt suit. Select a style that will give you an extra feminine look.
Choose paler colors if they suit you, for a more delicate appearance, and try wearing an elegant hat, this will also make the difference and will enhance the overall look.
Another good idea is to organize a themed wedding. This will be more original and fun and the dress will definitely be less expensive as opposed to the traditional wedding gown.
A popular theme is the medieval or Renaissance setting, but you may choose others. On this occasion, you can simply rent your outfit, which really is the best idea, for you will only be wearing it once anyway.
Set off for a local theatre or costume shop and choose amongst the many different styles and periods for the clothing that will flatter your figure.
If you prefer a more casual look, then, you may opt for a theme such as a beach/luau wedding. Organize your wedding on the beach; this will render even more creative and unique.
If you choose this solution you may wear a stylish swimsuit with a sarong to drape over it.
Other options are the mother of the bride dresses, these are ideal for more mature women and they are available in more discreet styles or even flamboyant ones, this depends how you want to look that day.
Finally, whatever you choose, make sure you feel at ease confident and special for that day, for all brides look radiant whether they are overdressed or just plain elegant.
.