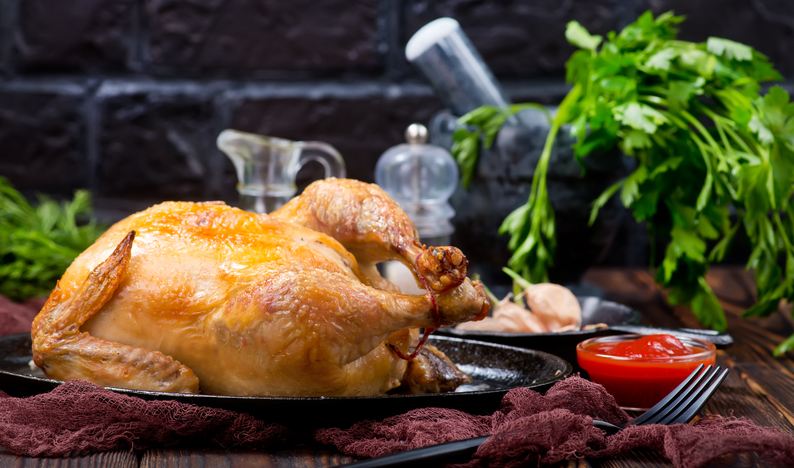 Only a few weeks are left for the double T celebration. Thanksgiving and turkey – you can pretty well associate them.
Cheers to those Plymouth pilgrims who might or might not have been fed turkey for their grand feast on the first Thanksgiving. Somehow for them, turkey became an integral part of this dining festivity.
On Thanksgiving Day this year, what are your plans for cooking turkey and the dishes that will go with it?
Haven't you decided yet? If yes, that's great, if no, these recipes can be a part of your family dinner at this special time of year.
Begin with the simple turkey curry
If you want to keep the menu simple, this is a convenient dish that is easy to cook and digest. Chop two to three big onions and at least a tsp. of ground ginger.
The onion and the ginger paste will go together with melted butter in a skillet, but before that, mix the curry powder in the butter. This will bring out the flavor of the curry.
When the onions turn brown, add the mixture of flour (two tablespoons) with chicken broth (2 cups) and crushed pineapples, about 8 ounces.
Season with salt and boil it for five minutes. Then, transfer the cooked, diced turkey in the curry and heat it at a low temperature for ten minutes.
Finally, pour the lemon juice and mix it thoroughly with the curry. The turkey curry is best served with rice.
Turkey and pasta for a change
Put the skillet on and turn on your gas oven. The heat should not be too high and not too low. Fry an onion (less than a half cup), sauté carrots slices (1 1/2 cups), and celery so they don't soften in the oil. Add the garlic paste.
Regulate the heat so that the mixture doesn't burn up and turn brown. Next, add chopped tomatoes with parsley and basil and season with salt, pepper, and tomato sauce.
It is time now to add the trimmed and half-boiled turkey (2 cups) along with the chicken broth (1 cup). Boil everything for about twenty minutes.
Finally, mix the cooked pasta (around three cups if you are preparing for four people). For the final touch, add some hot sauce per taste.
The baking making: Turkey with asparagus
First of all, prepare the basic thing with onions (1/4 cup, finely chopped) in melted butter by adding Swiss cheese and salt & pepper.
To thicken it, add flour (3 tablespoons). Stir this entire mixture thoroughly so that everything gets blended together.
You have already cooked the single pound of fresh asparagus. Place it in a baking dish on a layer of butter and then put the turkey slices on top of this.
Add two tablespoons of grated Parmesan cheese and spray a little paprika for the ultimate baking.
The baking should be given at least fifteen minutes, and the optimum temperature should be 350 degrees F.
So, your baked turkey with asparagus is ready, and you should allow your close friend to have the first bite!
There are hundreds of items you can make with the turkey meat but won't these three be enough for this year?
So learn them well before you finally take the initiative to prepare one of them on Thanksgiving Day.