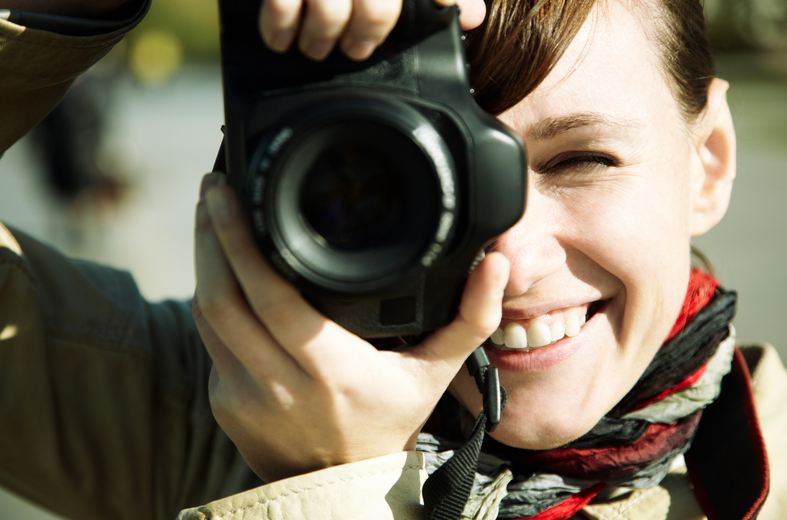 Digital photography is the number one choice among photographers today. A few major advantages of digital photography are:
The elimination of paper, you only print what you like.
Immediate results, you can see your shot instantly.
Computer touch-ups and manipulation.
The process is so simple with a little practice any amateur will be able to do an excellent job. You simply take your photos and import your digital images to your computer or laptop.
Now you can use the digital files to only print the digital photos you want instead of wasting an entire roll of film to get one or two great shots.
Next, you can save them to your hard drive, or burn them to a CD. A growing number of amateurs and professionals are also uploading them to online storage vaults for safekeeping.
After you are done with the last batch of digital photos on your camera you can delete them from your camera's media card and start all over again.
To learn more about which types of cameras are available to suit your needs, you can conduct an online search. Begin at comparison sites like My Simon at www.mysimon.com.
Just identify what type of camera you might like and let the review sites shop for you. They will show you comparisons in seconds.
Then look at the pros and cons, figure out what fits into your budget and check the model a little further on your own.
Here are some research tips to get you started. To get going fire up your favorite search engine and key in the model number of the cameras that interest you.
You will find manufacturers' websites and review sites with helpful information on the different makes and models.
Beware, some reviews are done just to attract affiliate sales through their links, so the article writer may not have actually purchased and tested the camera they are reviewing.
Also, check out new and used digital photography equipment at Amazon.com for more details and to look at all the accessories that are available.
Before buying used items always check the feedback ratings for the seller and make sure you ask all your questions before you buy.
You can also add a trip to eBay to your research. It's the world's largest online auction site for great buys.
You may find some package deals these wills include flashcards and other accessories. Remember to check feedback and ask questions before you buy it.
One other overlooked place to go for a deal is www.Froogle.com. Simply key in camera products by brand name, store, price, model number, etc. for more information.
Here are some popular accessories to be on the lookout for while you are doing your research.
Camera bag
Flashcards, buy the largest capacity you can afford.
Batteries, buy extras
Recharging unit
Adapters
Cleaning kit
Photography is the largest hobby in the world and now it's easier than ever when you go digital. My wish for you is to have many wonderful digital photography moments.
.