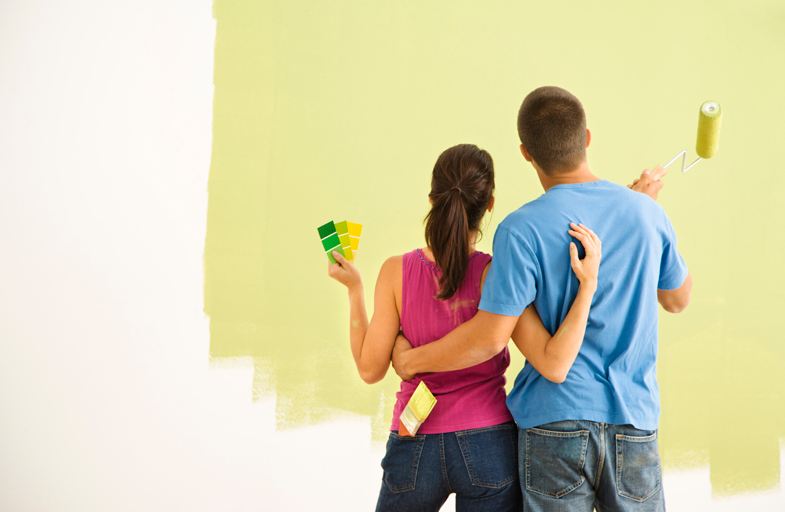 If you want to sell your house or even just impress your guest with your home there are a few things that you can do to achieve your goals. Getting a compliment on your home can mean so much to you.
If you are trying to sell your home, you may want to make some improvements to your home to catch potential buyers' attention.
If you have an entranceway to your home, this is the perfect area to freshen up. This is the impression people get from your home. You want your entranceway to be bright and cheery and free of clutter.
If you have a small entranceway to your home, then you want to have the least amount of items in that area to make the room bigger and more comfortable for your guest to enter.
The only item that you need in an entranceway: is a place to hang your coats like a rack or hooks on a wall, a rug for guests to wipe their feet on, and a great welcome feeling.
If you do not have an entranceway to your homes like houses that open up into the living room or kitchen, then you should try painting your front door. This will be a welcome sign to most guests when they come to your home.
A fresh coat of paint on your front door, both inside and out can will let people know that you take good care of your home and you want to make guests feel welcome in your home.
The fixtures in your home are the accent pieces that dress up a room. You should make sure that your doorknobs, faucets, and cabinet knobs are updated.
You want them to coordinate with the room's décor and bring some form of detail to a room. This is a quick and easy way to spruce up your home for little money.
Another great way to improve your home is to take a look at your lighting. If your home does not receive much natural light from outside, then you should consider installing more lighting in your home.
You do not want to waste too much on floor lamps and such because that is not the thing to do anymore. You can look into recessed lighting or new wall light fixtures.
Lighting is usually overlooked, however, it is an important part of any home décor. Not only does it allow you to see, but great lighting fixtures will also help you to brighten up certain areas or to accent key decorations in your home.
Cleaning up the clutter can be a simple and low-cost improvement too. Go through your basement, attic, and even the essential rooms in your home.
Throw away anything that you do not use or has no value to you. This will give you more space and make your home look a lot better at the same time.
Cleaning up the clutter in your home is going to make you feel you have more space, and your home will appear cleaner at the same time!