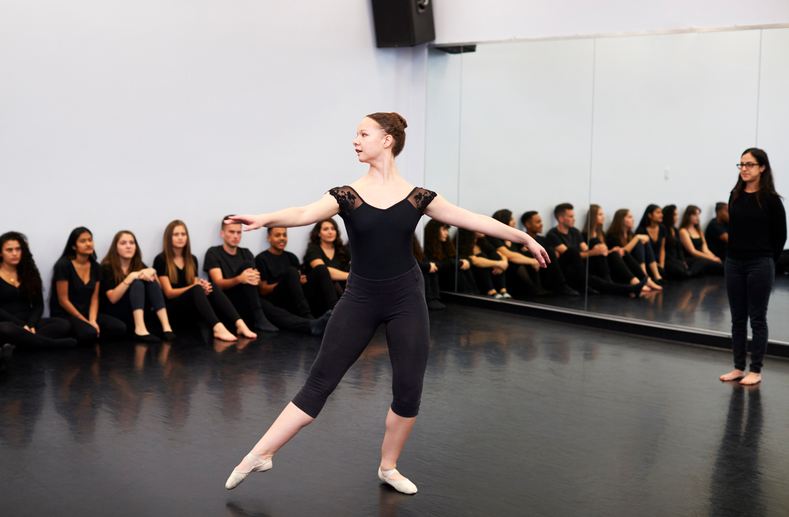 Performing arts is a many pronged field. Because it uses the most enigmatic medium, the human being, it is regarded highly in most societies by many.
In fact, performing arts is something that has been with us for many thousands of years, down to our unknown ancestors.
The rituals, dances and chants are all forms of performing arts though they were never formalized back then. Today, performing arts is a very vital component that sustains virtually every nation.

Performing Arts Defined

Performing arts is that which utilizes the human artistry through oneself. Performing arts is manifested through that piece of art you materialized by your own actions, according to how it has been visualized by your own or another's creativity.
The branches of performing arts are much diverse, but all of them make use of the human body in order to deliver the work of art.
These branches include comedy, dance, theater, music, circus, film, magic, acrobatics, and many more.
You may be surprised that these branches are all different from each other, and that these branches are even considered as arts to begin with.
In fact, performing arts can be as formal as speech delivery. All these utilize the artistic ability of the human mind turned into works of art through mans own self.

Your Performing Arts

Don't think that you can't possibly be able to master at least one branch of performing arts. Because performing arts utilize the human figure, you are automatically qualified for the field.
To determine the field of performing arts for you, the best thing for you to do is to first determine where you are best at. Whether at making comical jokes or acting dumb, all these can be used for performing arts.

There are many ways to enhance yourself in the performing arts. After determining your area of interest and potential area of expertise, make sure that you do something about it.
If you have a potential in carrying out a tune, then be sure to venture into the field with the needed armament, such as by enrolling in a music school first.
Many a musicians have taken this first step in order to excel in this field of performing arts. Your talent for performing arts may even be as innocent as cracking jokes.
Stand-up comedy is very much in line with today's cultures, and this might be your particular area of expertise. As such, make sure to hone your skills in the field.
.