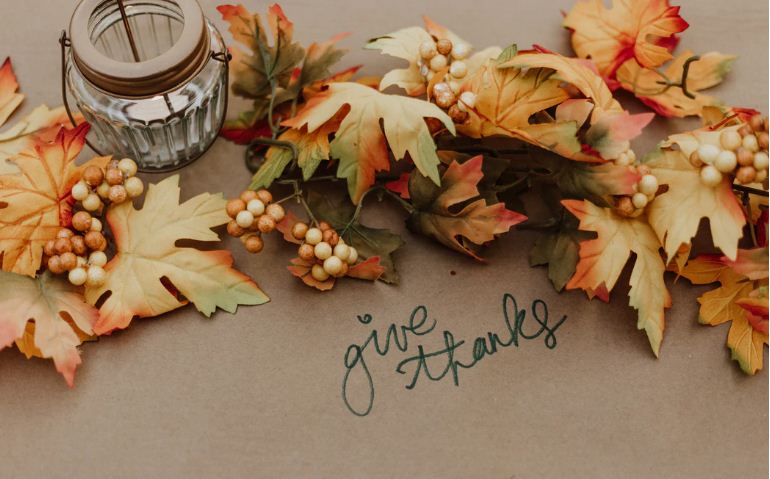 This is something both off the beaten track and popular at the same time, related to Thanksgiving Day.
The immediate image that comes to mind as soon as Thanksgiving Day is mentioned is a big party to feast and have fun.
If something more pops up in your mind, it is usually that this is an official holiday in the US where you can meet your close friends or visit your native home and celebrate the occasion with the family.
What more can you really think of when you speak of Thanksgiving? Nothing!     
Normally, no one thinks of representing this special day as something else; however, great filmmakers, poets, and novelists didn't miss a chance to use this meaningful time of year in their various forms of art and cinema.
Thus, the popular culture has its own distinctive way to give a different tone to this festive time, sometimes comic and sometimes more serious.
American films: How do they represent Thanksgiving Day?
A very popular comedy film directed by John Hughes – Planes, Trains, and Automobiles, was created using Thanksgiving Day as its central theme. The protagonist is supposed to come back to his home after winding up a business tour.
On his way back, he faces all sorts of weird hurdles. His flight is canceled, he faces trouble in hiring a cab and there is even some harassment waiting for him on the train.
All in all, the whole representation is one of comic relief. You'll have to watch the film to find out whether the hero finally reaches his destination to celebrate Thanksgiving Day.
In 2003, another film was released focusing on the gala feast of Thanksgiving Day. Pieces of April is a comic drama in which a young lady, the main protagonist, throws a Thanksgiving Day dinner party for her family members.
As expected, the dinner was to be a gourmet one, but here lies the twist in the film. She doesn't know how to cook, so you can well imagine what she might have prepared on her own to serve her family.
Watch the film and you might end up with a stomachache because the whole film is so funny.
Music and songs associated with Thanksgiving
Arlo Guthrie's song Alice Restaurants massacre is a song dedicated to the Vietnam War as a protest and the lyrics are, actually, a satire and are expressed with exaggeration regarding Thanksgiving.
The song is based on a real event in Guthries' life and today; you may often hear it being played on the radio around Thanksgiving.
Thanksgiving has an impact on popular TV programs
Friends is a popular TV program loved by all age groups due to its comical situations. Every Thursday evening, you can watch this program and simply release your stress by enjoying this great half-hour comedy.
Thanksgiving Day was used as a component, or a part of the storyline, in at least one of the serials.
The importance of Thanksgiving to the entertainment world is immense, beyond the essence of Thanksgiving in our regular life.
The producers earn big dollars by showing awesome and awful Thanksgiving events to the public in their celluloid or theatrical media. You love to watch them even when the real Thanksgiving season is far away.