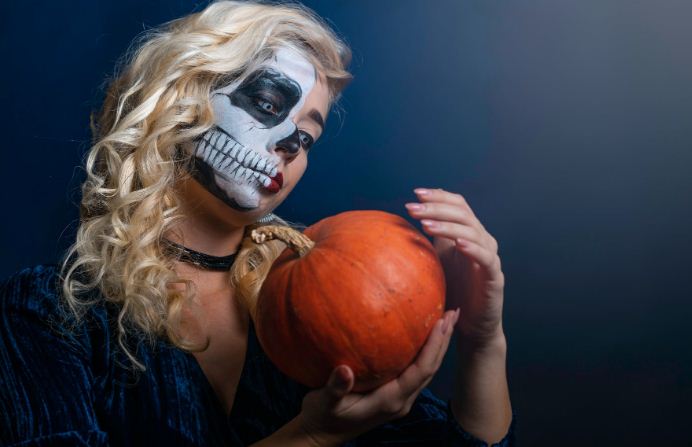 Orlando is one of the greatest vacation destinations in the world. Every day thousands of people from all over the world flock to central Florida for some of the most amazing attractions on planet Earth.
From the wide array of theme parks to world-class dining and entertainment, Orlando has it all. What could be better than a vacation in Orlando?
That's easy! A vacation in Orlando during Halloween! Halloween horror night in Orlando is one of the spookiest places to go. There is entertainment for both adults and children.
Tales of Terror, located at Universal Orlando is probably the largest and scariest Halloween celebration in the world.
Halloween Horror nights is in effect for 19 nights. Every year event organizers try and make the festivities more terrifying than the last.
Instead of typical theme park characters trolling through the park, you will be treated to some of the scariest, grotesque monsters that costume wizardry can create.
In addition, there are tons of exhibits and special attractions that are unique to the Halloween season.
For instance, in the Islands of Adventure theme park, the entire park will be immersed in Halloween.
The entire park will take the persona of an underground society.
A whole new host of Haunted houses will feature Body Collectors, the Demon Cantina, The Skool, Where Evil Hides, Cold Blind Terror, and Blood Ruins.
Each house of fear will help put the society of fright that will run like a hub through the park. Each haunted house will be different and will explore different levels of fear.
If you head out to the park make sure that you visit each one! It is the only way to understand the terrifying society that has been created for your viewing pleasure.
Another new attraction, Terror Mines, will provide an interactive adventure for group members as they try to get out of the dangerous mine.
One of the group members will be chosen as a leader and the rest will have to have faith in their leader in order to survive the horror. If you think you can make it out alive try this adventure in pure fright!
If you have never been to Halloween Horror Night in Orlando and you are a bit skeptical you should ask someone who has gone.
Chances are that you will get a glowing recommendation. In addition, if you are still suspect you can log onto Orlando message boards and do your own research.
You will find a message after message about how amazing the festivities are! If you think that theme parks are only good for little kids, you are way off the mark. Halloween Horror Nights WILL terrify you!
If you think you can handle extreme terror, you should go to Halloween Horror Nights in Orlando.
If you want to find out more information about lodging, rides, attractions, and more, you can log onto www.halloweenhorrornights.com for more information.
The fourteenth installment of this scary celebration will be open to behind the scenes look on this interactive website.