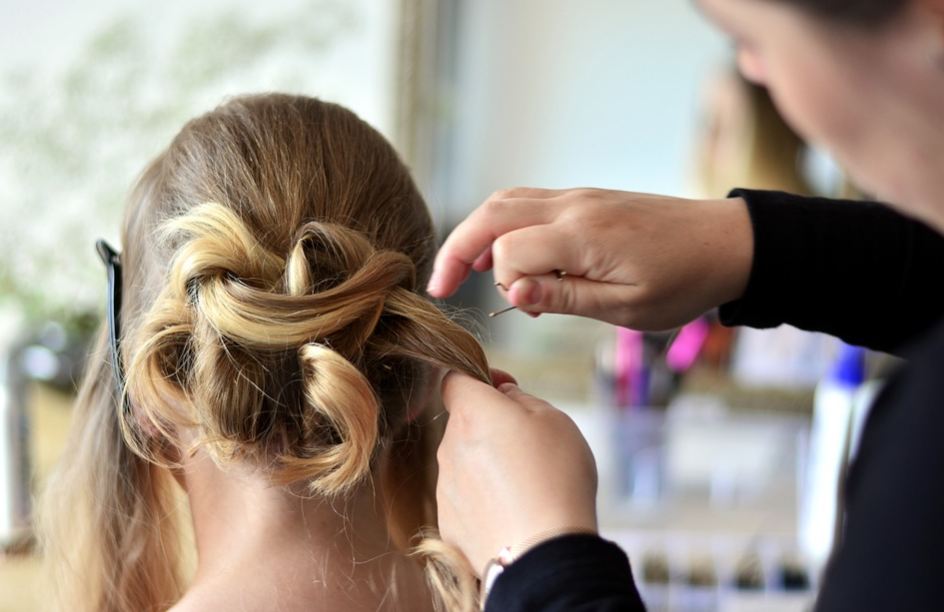 Have you decided to go natural and forego the chemicals and toxins found in most relaxers? If so, great for you.
Although it is difficult to say goodbye to years of chemically straightened hair, especially if you don't know how to manage your natural hair, you have made a wise decision that your locks will ultimately appreciate it.
Whether you have just done the big chop, or are wearing your hair in locks or braids, styling and maintaining natural hair does not have to be a challenge.
From years of experience as a stylist of natural hair, I have discovered that natural hair thrives best and remains more moisturized and manageable when natural products are used on the tresses and scalp. Of course, you may be confused about where to start.
There are so many companies claiming to be natural or placing key phrases like olive oil, jojoba, shea, aloe, honey, and tea tree on their bottles that it is hard to not be seduced by all the minutia.
Well, have no fear, I have some simple tips and a great product that is all-natural and proven to work wonders on ethnic natural hair.
When first going natural, my clients often complained about their hair texture, softness, and manageability. They often encountered frizziness, dryness, flyaways, and dullness.
How can you combat this? Moisture. Moisture. Moisture, Moisturize the ends of your hair and scalp 2-3 times a day with light natural oils.
Olive and jojoba oil are fabulous for thirsty ends and scalps. But, make sure you get the pure stuff. Only use cold-pressed, extra virgin olive oil and cold-pressed jojoba oil, as they contain the most nutrients.
Finding a high quality, detangling shampoo and conditioner can also be tough. What should you do? Only use natural shampoos. You can either make your own or purchase one.
Often, natural hair stylists recommended washing natural hair with conditioners to avoid placing hair-drying sulfates on the hair.
However, you have to worry about more than sulfates damaging or drying your hair when using traditional conditioners—parabens, silicones, alcohols, glycols, and phosphates also pack a powerful punch to natural hair.
Your best bet is to purchase a completely all-natural product, such as Beauty 4 Ashes GodHead' Silky Smooth' for Ethnic Hair or Hair Organix Systems for Ethnic Hair.
For the past year, I have used the Silky Smooth shampoo and conditioner on my natural clients' hair and noticed tremendous results.
Because the shampoo and conditioner contain natural oils such as shea, jojoba, wheat germ, coconut, and avocado, natural hair, even hair that is kinky or more coarse, is left separated and soft. It uncoils tight curls while still giving the hair body and texture.
It also makes the hair hang slightly longer. This is a benefit, especially when I set my natural clients hair. Although Beauty 4 Ashes – makes products specifically for salons, you can also find many of their products on their website, wwwdiscoverb4acom.
You may be thinking that all this information is fabulous, but how can I style my hair from home. There is hope. You can create nice, professional styles by simply parting your hair into 12 even sections and twisting each of those sections.
Leave the twists overnight and lose them in the morning. You will wake up to a nice, full, wavy head of hair. There are also many sites devoted to providing hairstyles for natural heads.
So, don't be dismayed. Your life is not over. Your hair is still fabulous and now you can moisturize it, shampoo it, condition it, and style it, without using chemicals whatsoever.