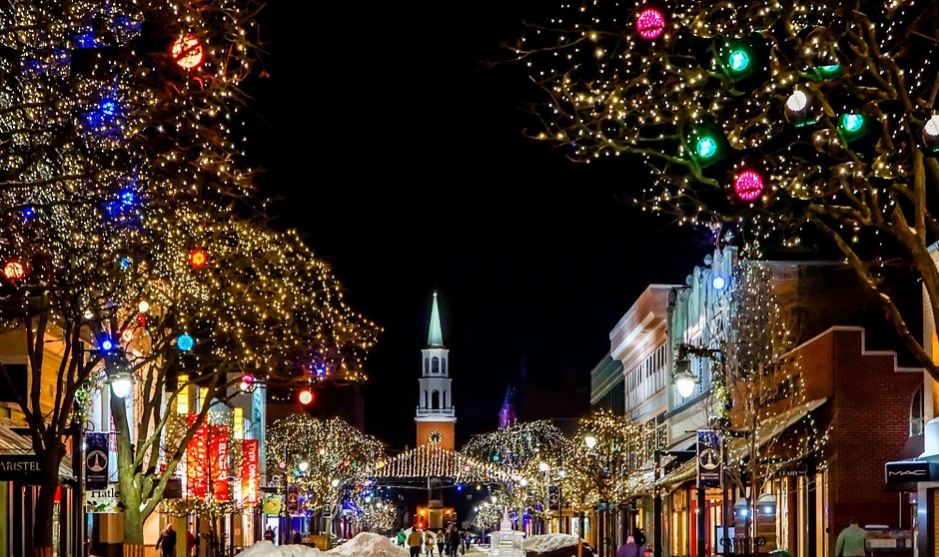 Everyone is different when it comes to holiday decorating. There are lots of different ideas to come up with when it comes to decorating your home for Christmas.
Some people like to decorate according to their own style and then there are sometimes other people just like to put out their family ornaments that have been around for years even if they do not match their style or décor.
There is no right or wrong way to decorate for the holidays, after all, it is supposed to be fun and beautiful for you and your family.
If you are someone who likes to decorate around the theme of your home, then this can be somewhat time-consuming.
When you are trying to incorporate your holiday decorating to the design of your rooms, you probably want your decorations to match and coordinate with the rest of your home.
You may want all of your decorations to match from room to room or you can decide to make each room different in color and theme.
When you are trying to achieve a certain look for Christmas decorating, you may have to search around for a certain color of bulbs, lights, and ribbons.
This can also be time-consuming and in some cases depending on the color and style of the decorations, it may be harder than you think. The best thing to do is go around to the different stores in your area and shop around.
Chances are you will probably find something close to what you want. If you do not have any luck with the stores, you can always turn to Internet stores.
When you are decorating your home for the Christmas holidays, you do not want your home to look cluttered.
Having beautiful Christmas decorations around your home make it feel warm and inviting. Place your decorations around your home in areas that they will not be bumped or knocked over.
Do not put many items in one location to make it look cluttered or thrown together. Space your ornaments out throughout the room to make it look more thought out and spacious.
Incorporate the same thought out plan throughout your home and think about where you want to place each decoration in your home.
Think about what decoration you want in each room. If you have small children, make sure that you keep the breakables out of their reach. You do not want your precious decorations broken or anyone cut or hurt.
If you have older ornaments that have been used by other family members or passed down from generation to generation, do not be afraid to use them.
It will not matter what your theme is, these family traditions should be included and shown throughout your home. They are special memories and deserve to be shared with your whole family.
Take your time and do not rush your holiday decorating. Bring the whole family in on the fun and have a good time with them while you are decorating and getting ready for the Christmas season.
You should relish these special times and make special memories that will last a lifetime for you and your family.
.